I shared how we bought our first home in my previous post and that we immediately started work in the kitchen. One day, I'd like to do new cabinets, add a backsplash, and upgrade the appliances but for now I will share with you our kitchen progress thus far.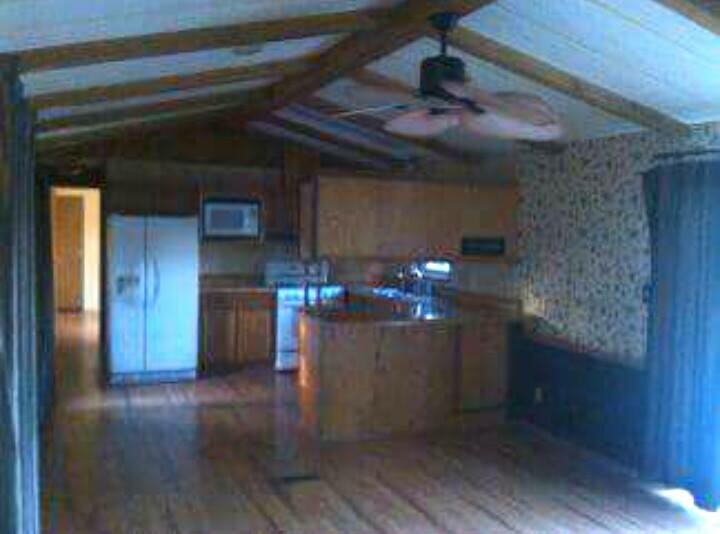 These pictures are from before we moved in. As you can see, my kitchen was dark and closed off. I wanted an open, airy living space where I'd could see my family even when I was cooking or doing dishes. We started off by removing the cabinets on the right side of the kitchen to get that open feel (I promise I helped).
We ran into several problems ripping out the cabinets. The previous owners had a sound system that ran into the cabinets so we had to deal with lots of wiring. But it was totally worth it because the results were amazing! It made our very small house look 3X bigger, we still needed storage space so we added a cabinet to the back wall and we removed all the dated trim.
We added a rolling island for more prep space and wine storage. I am planning to paint the cabinets white in the summer time so I will make an updated post for the kitchen once we start on that project.
Happy decorating!!
Amy