Recently I renovated my hallway closet and by renovated, I mean ripped out the entire closet. Here is what the front entrance looked like before we moved in.

When you walk in the front door the first thing you see is a wall. If you turn to the right you will find the bathroom door, a bedroom door and then the closet. It felt dark and cramped.

I tried to paint it all white to make it feel more spacious. It was better but I still felt a little claustrophobic when I walked in the front door. So one weekend I decided to demo the closet.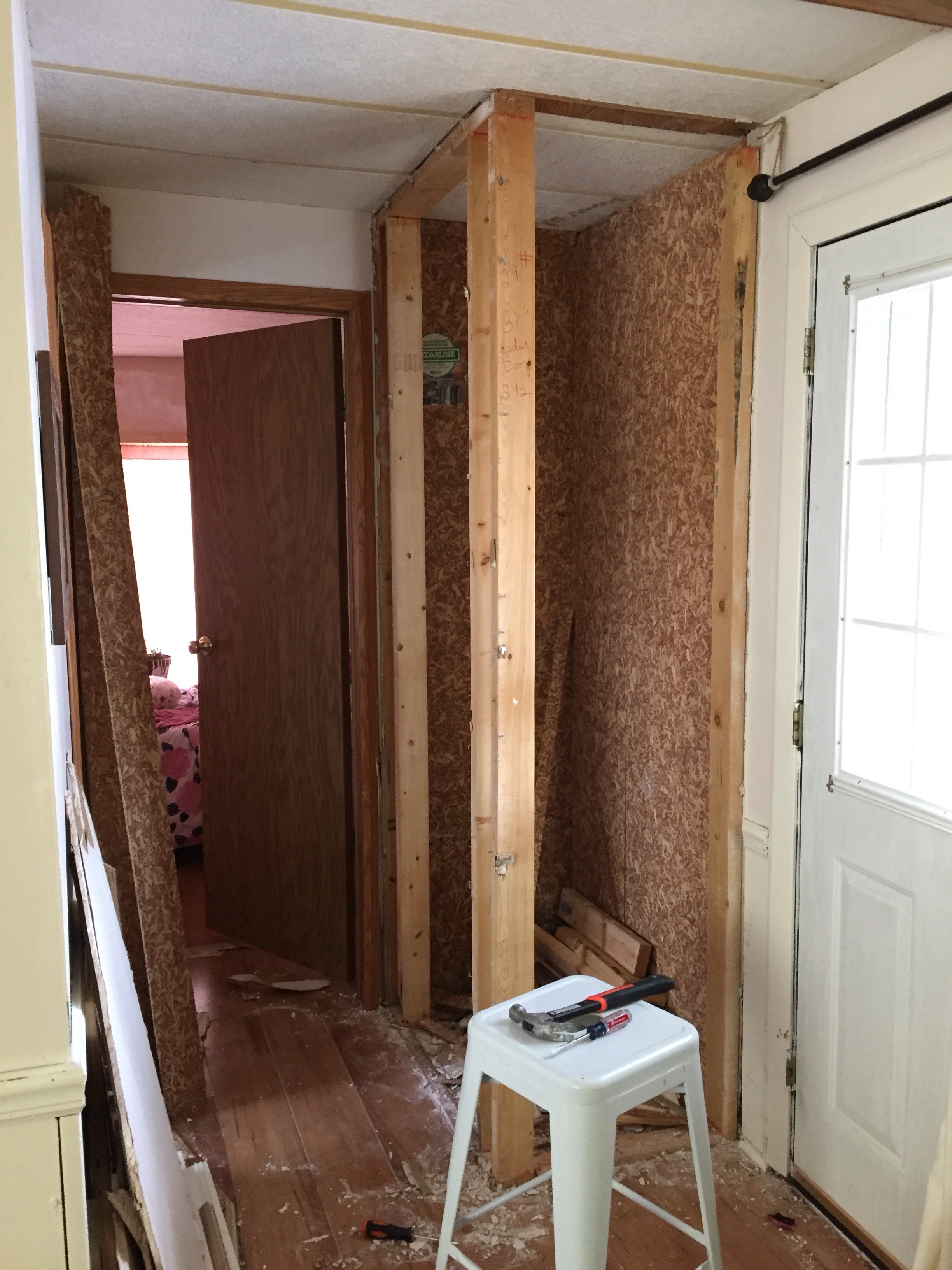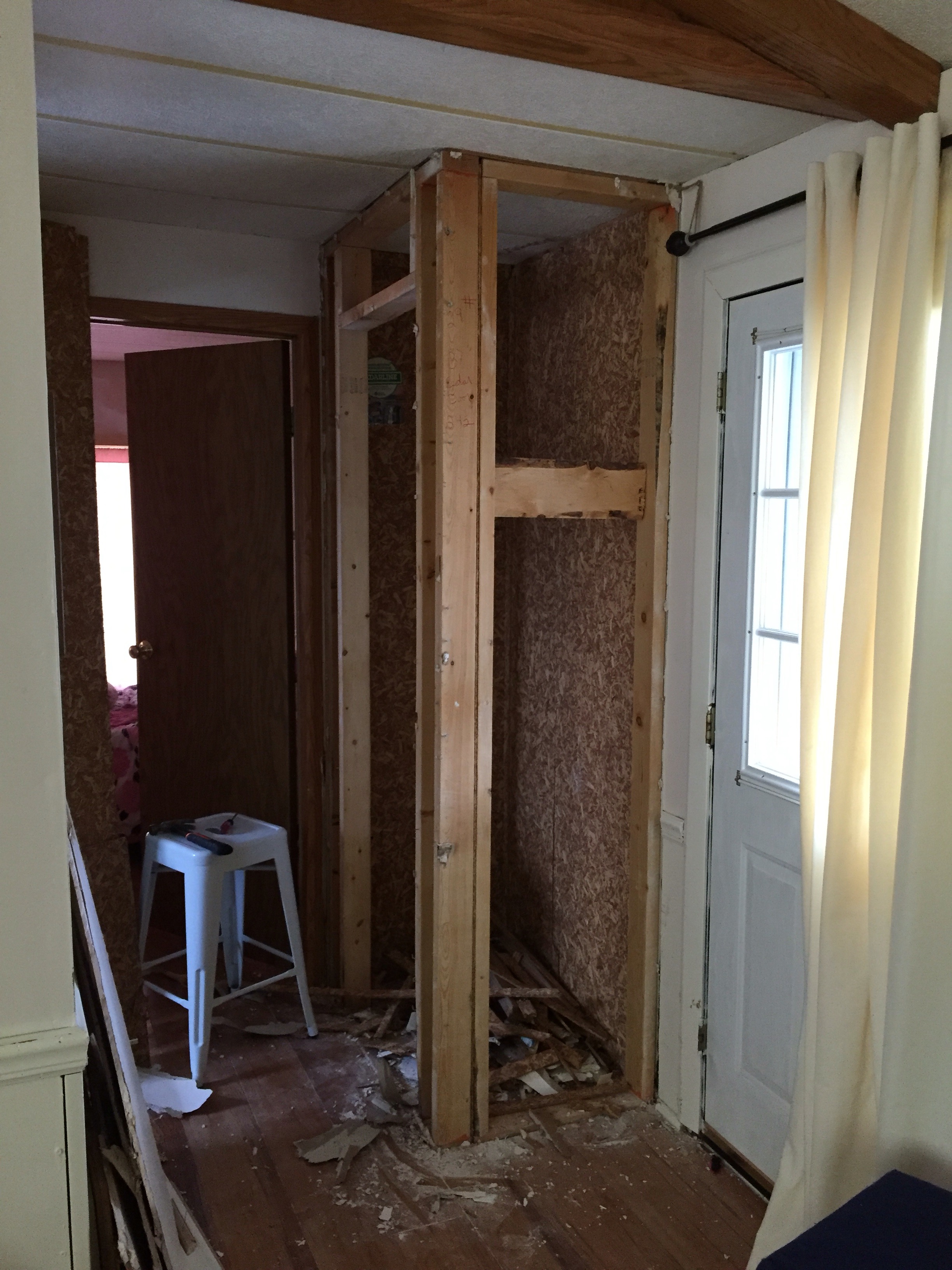 The space immediately felt larger but boy was it messy! I tore off all the old sheet rock, studs and cedar board first. I lucked out with a visit to Lowes, where I got discounted sheet rock for only $3!!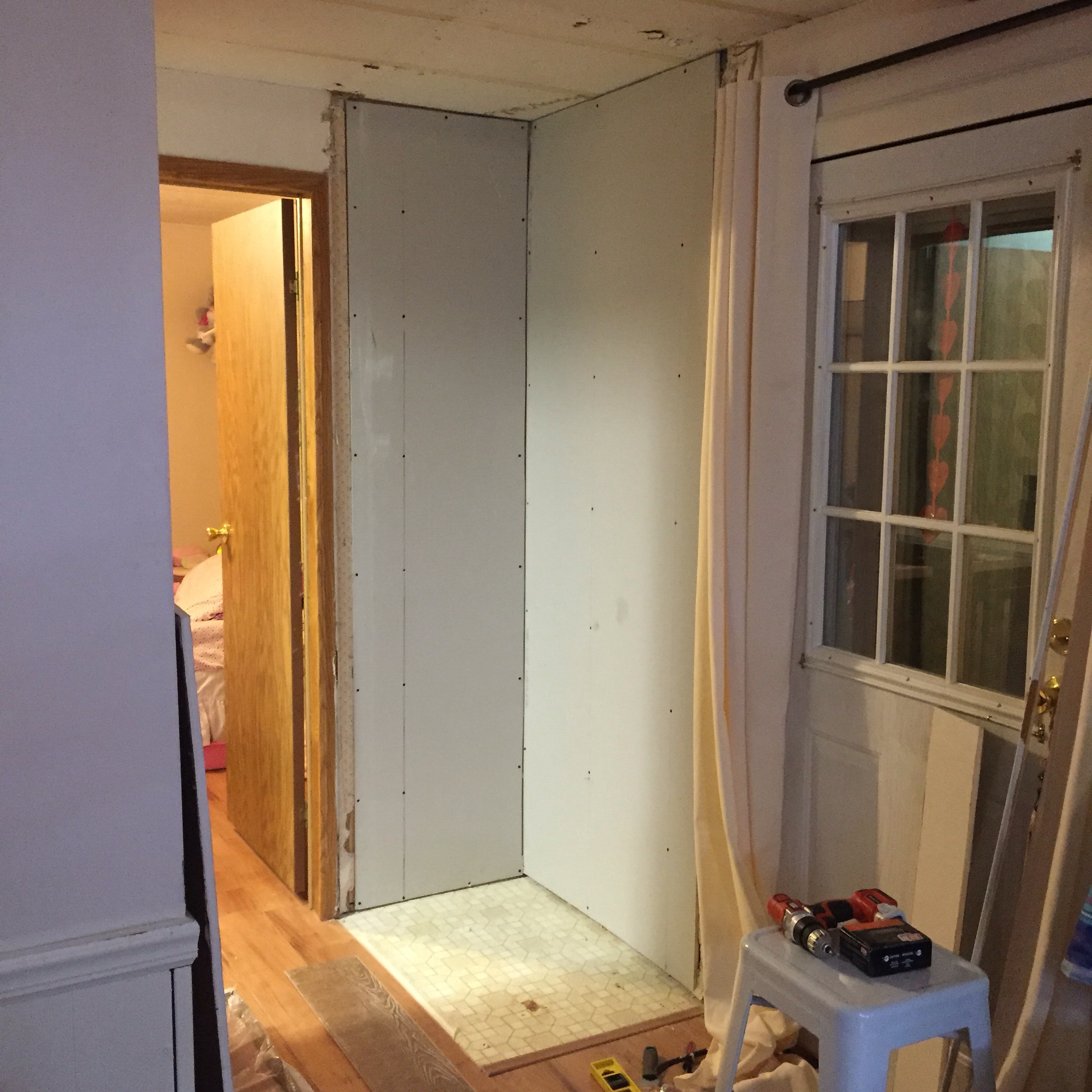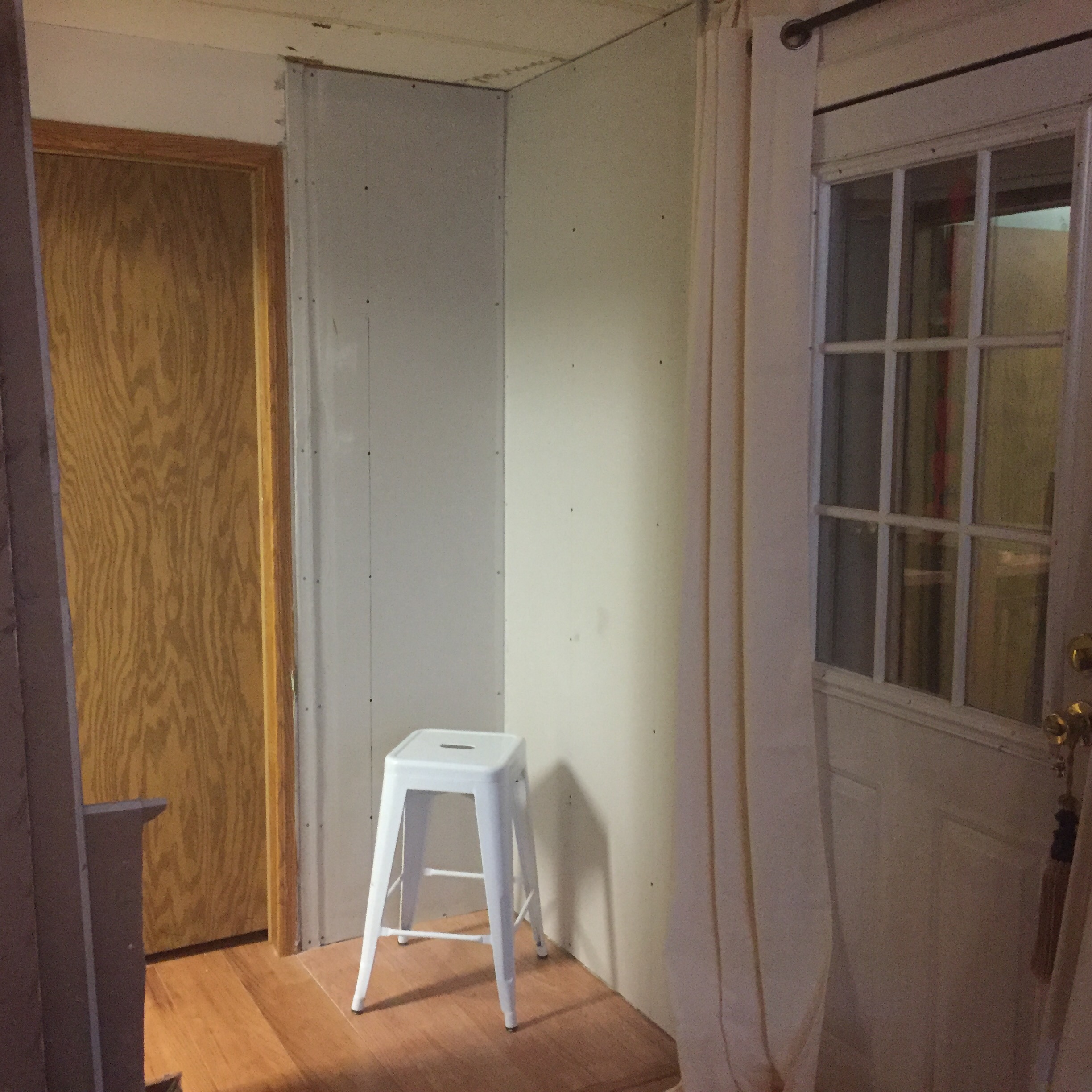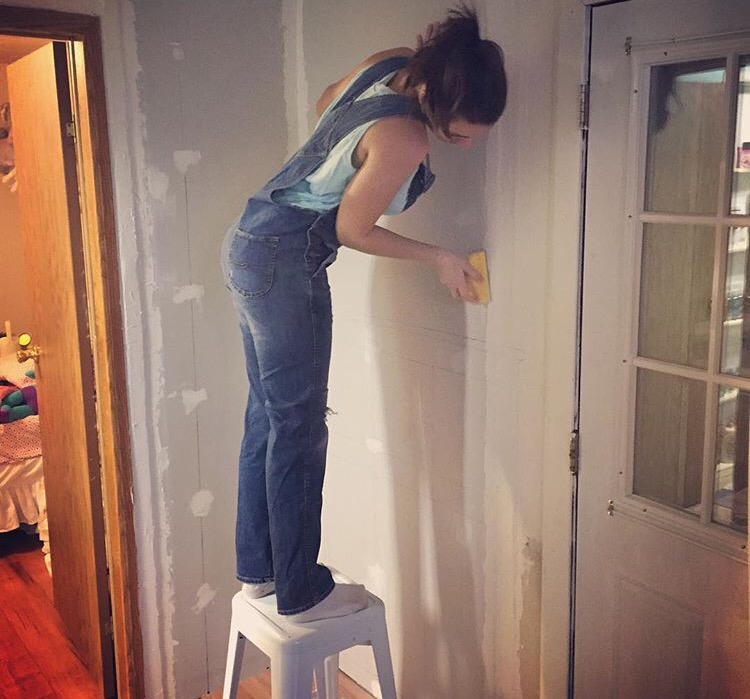 I went back and forth over a couple storage options for the space and ultimately decided on a hook wall. I bought some antique hooks off Etsy a few years back and I knew this would be the perfect place to use them.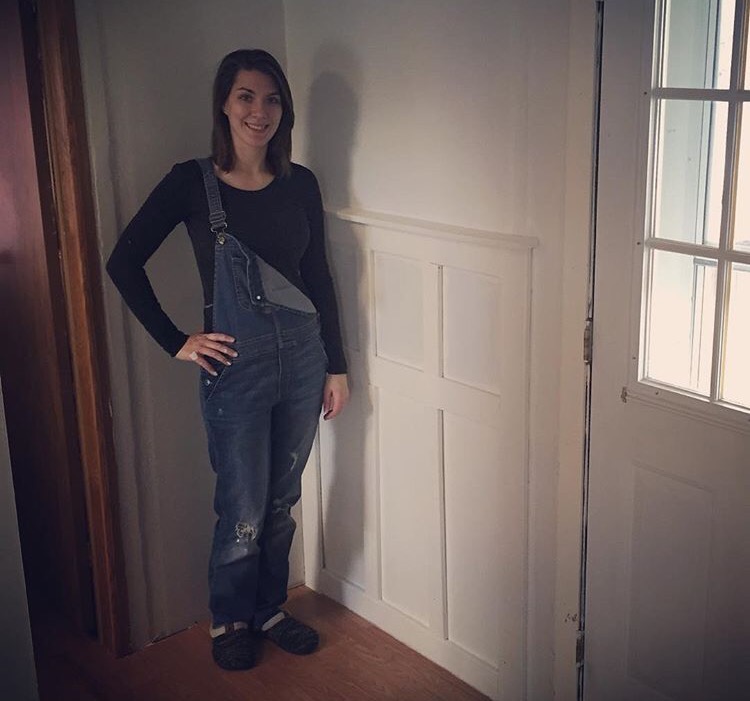 After adding the flooring, I drew a very basic trim design on the wall. I then headed over to Lowes to buy the lumber. I was on a tight budget so I used 1x3's and 1x4's furring strips as the trim and painted them white.

I wanted to make this a fun space for my daughter as well so I added a chalk board wall that she can draw on and write messages. I love how this remodel has opened up the space. Walking into our home now, I no longer feel claustrophobic and the hook wall makes it easy to grab our things and go.
Happy decorating!!
Amy