As we are coming up to our 1 year anniversary (insert happy dance), I am beginning to be a little bit nostalgic. So I thought it would be fun to look back at our past workshops. Today, I will be sharing our very first workshop which just so happens to be my favorite! Here are the highlights from our Flower Arranging Workshop.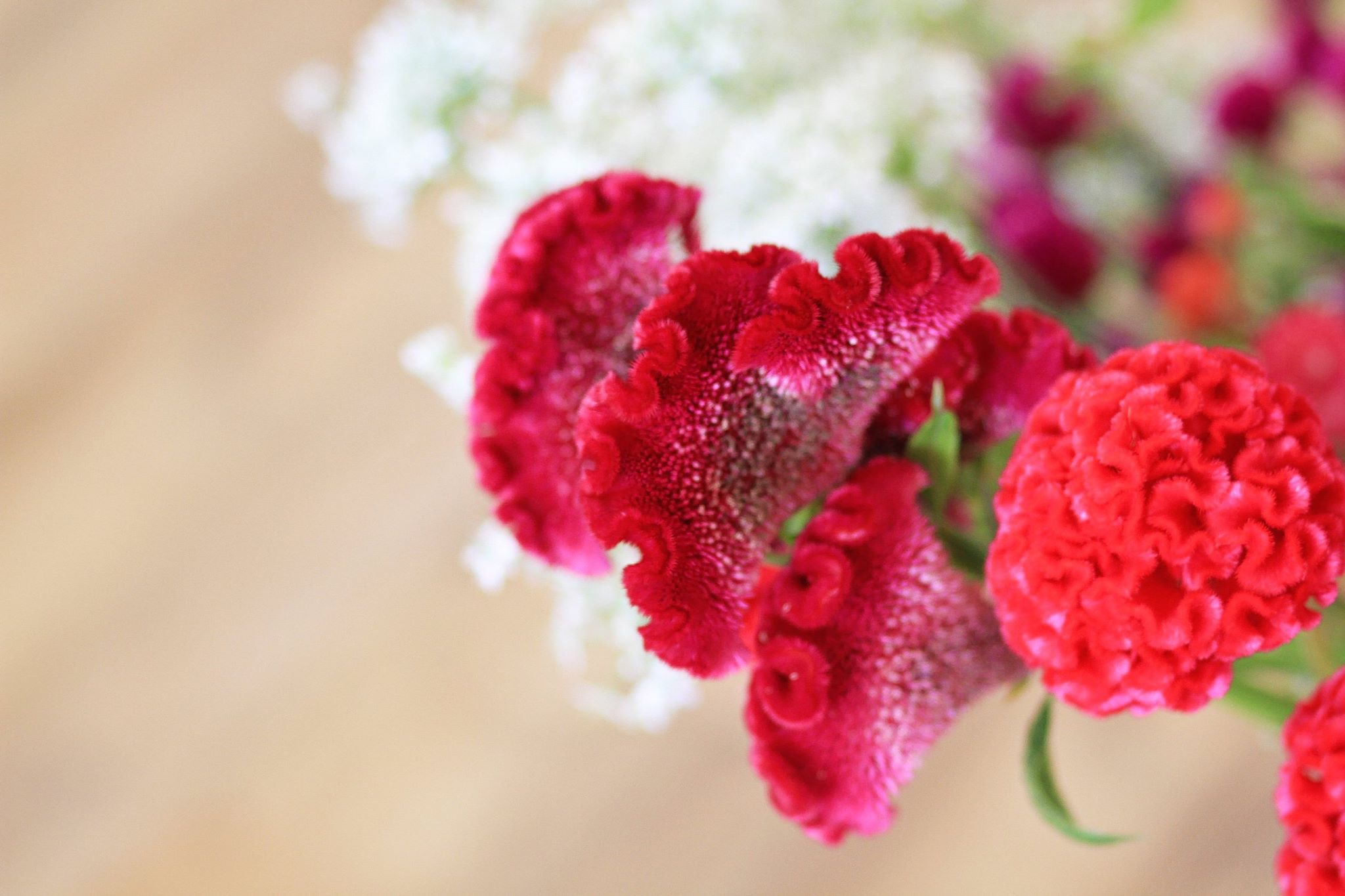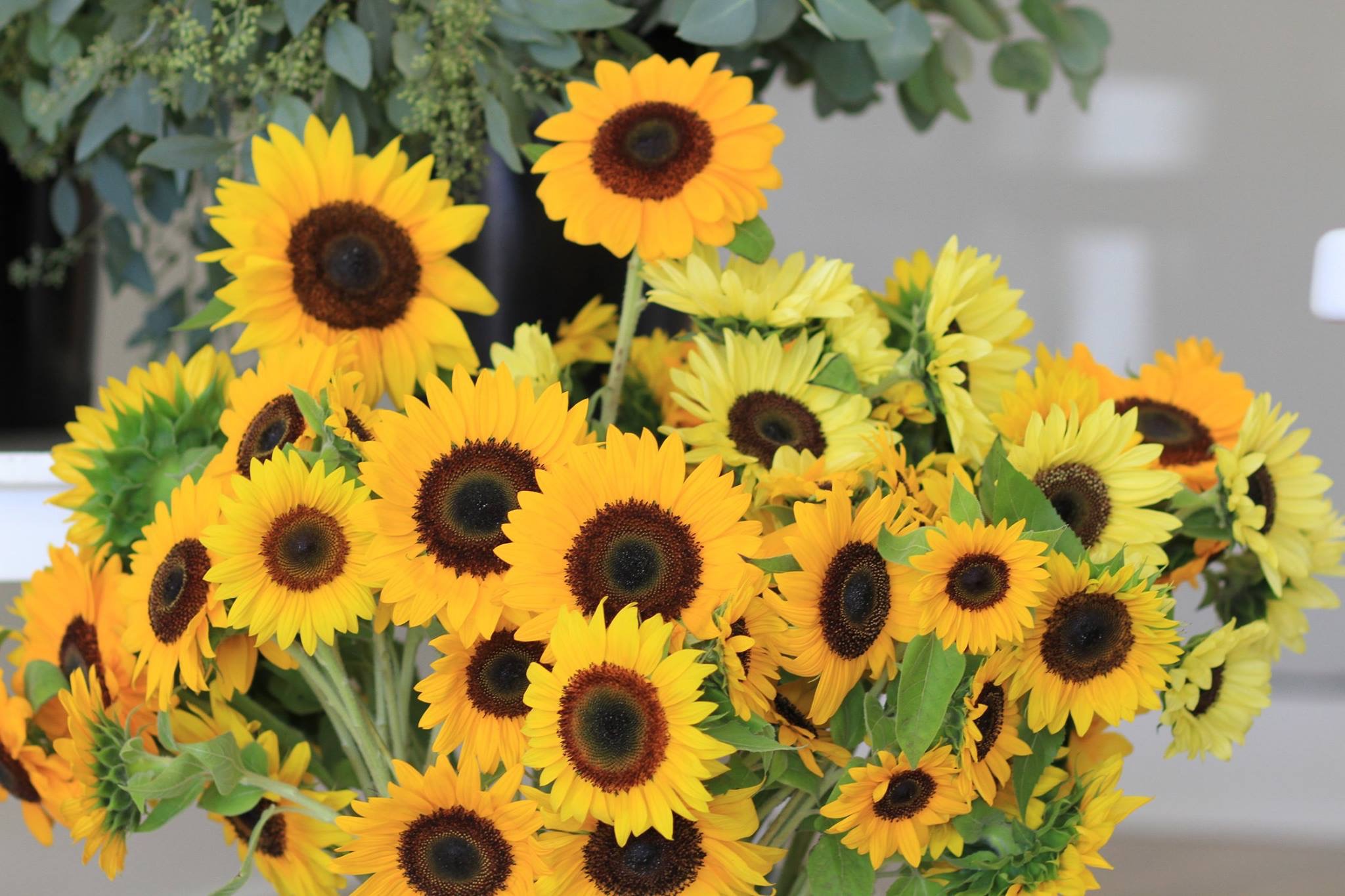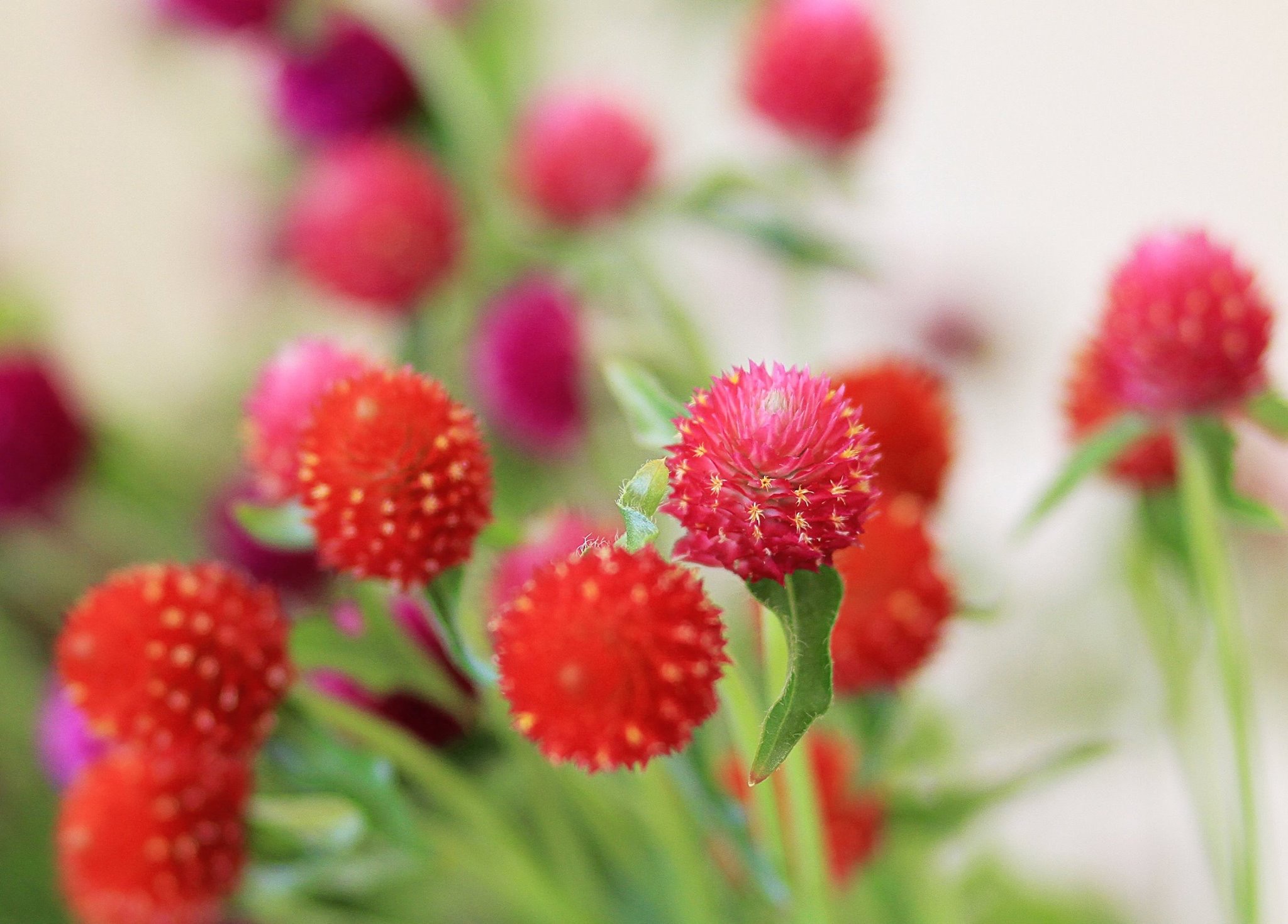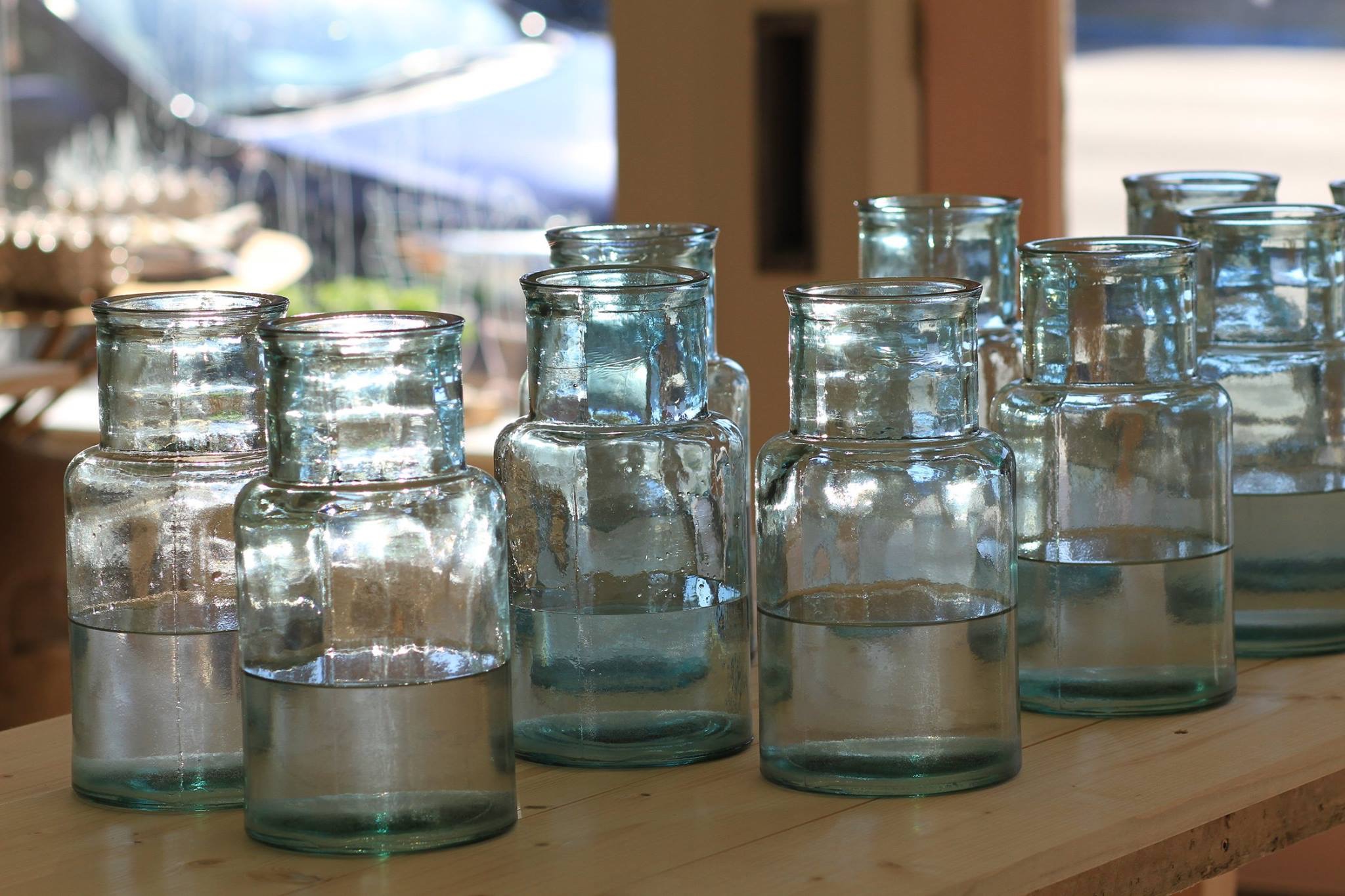 Flowers have always been a passion of mine. I can remember as a girl I got a pack of zinnias seeds in my kids meal. I felt so gitty as I planted those little seeds in a cup. It took no time for the seedlings to burst up through the dirt and eventually become beautiful flowers. I was hooked, not so much on the growing part but the flowers. I remember I would play with dolls under our lilac bushes for hours and the sweet scent brings back such fond memories.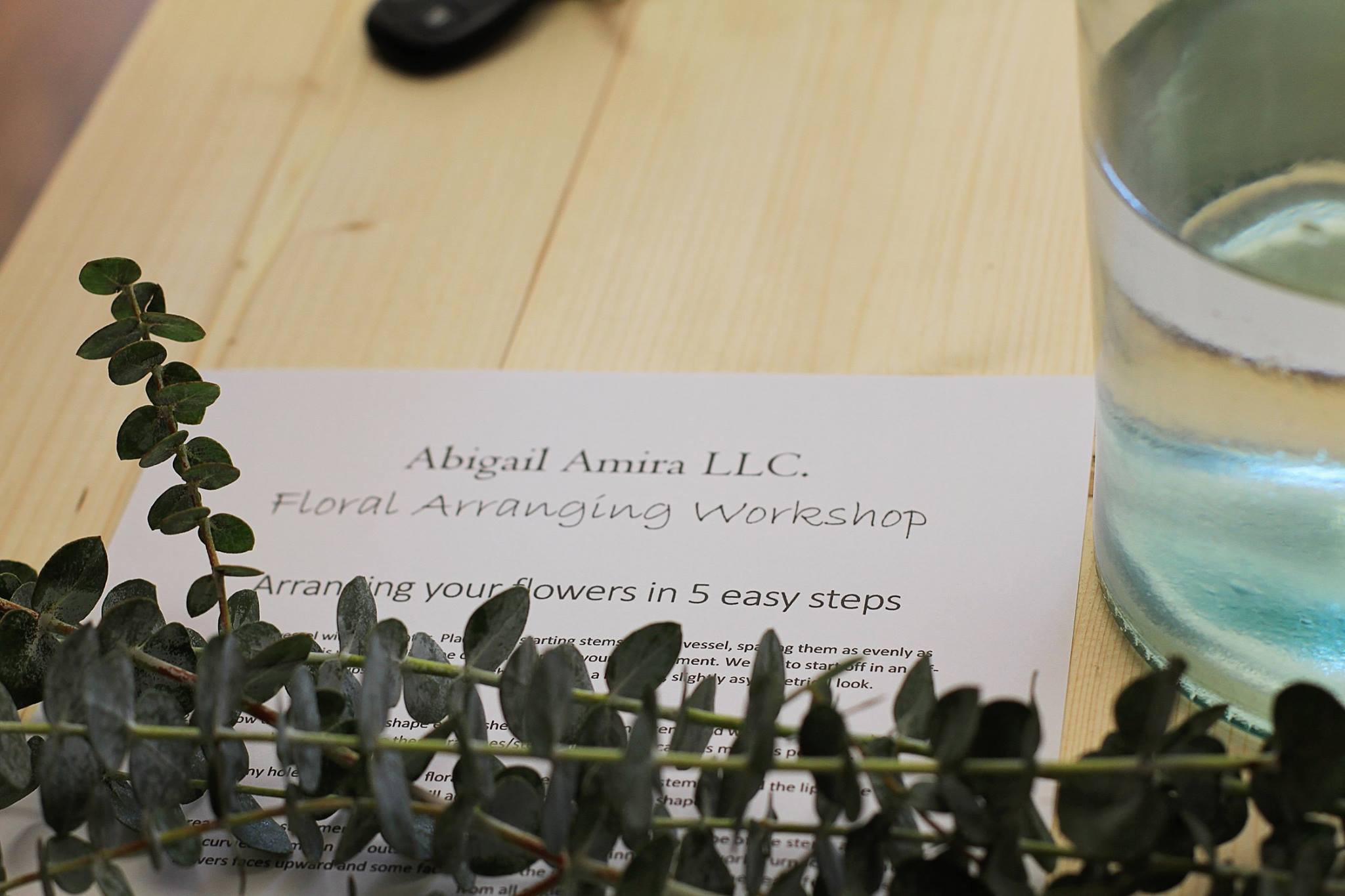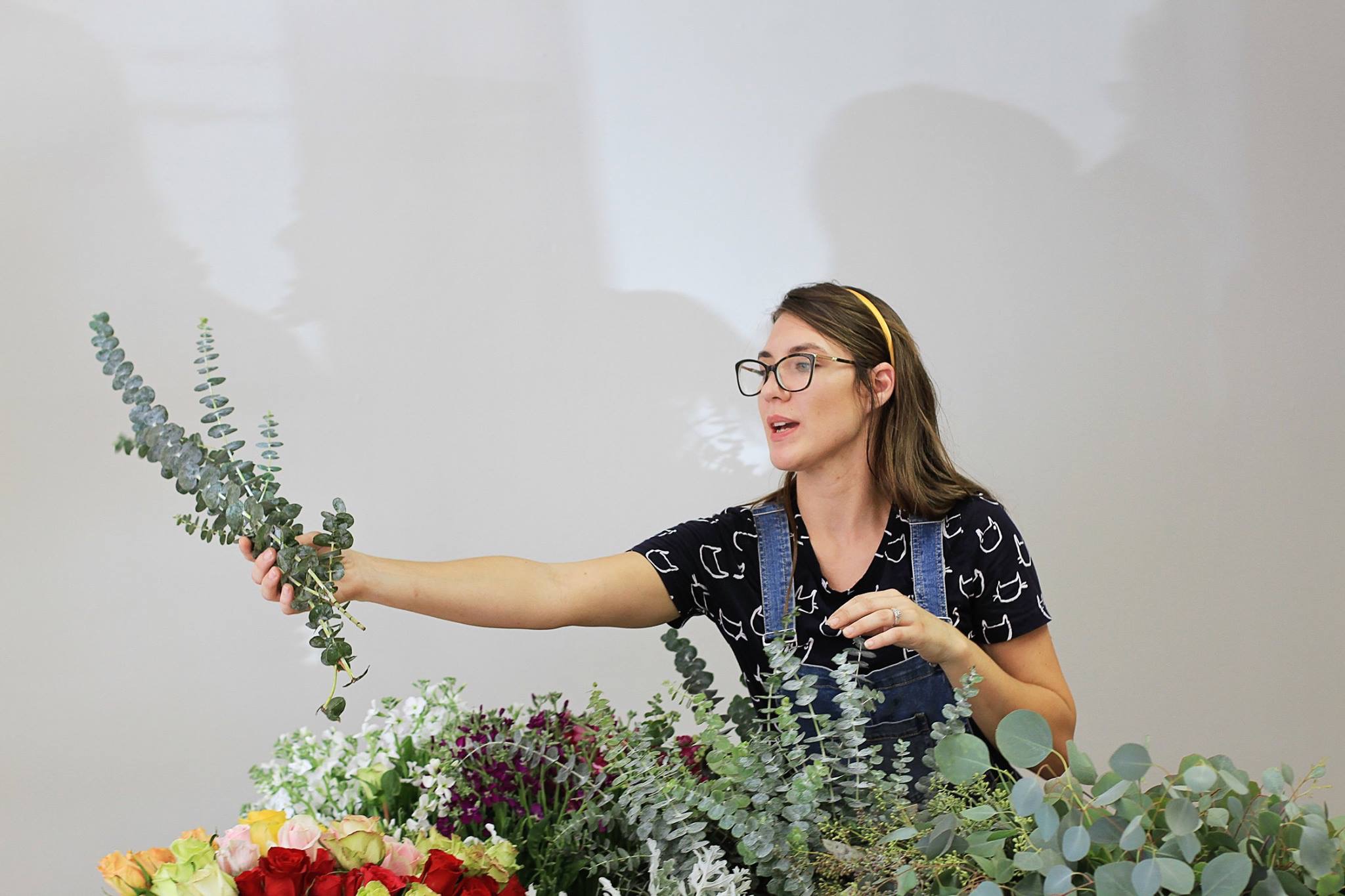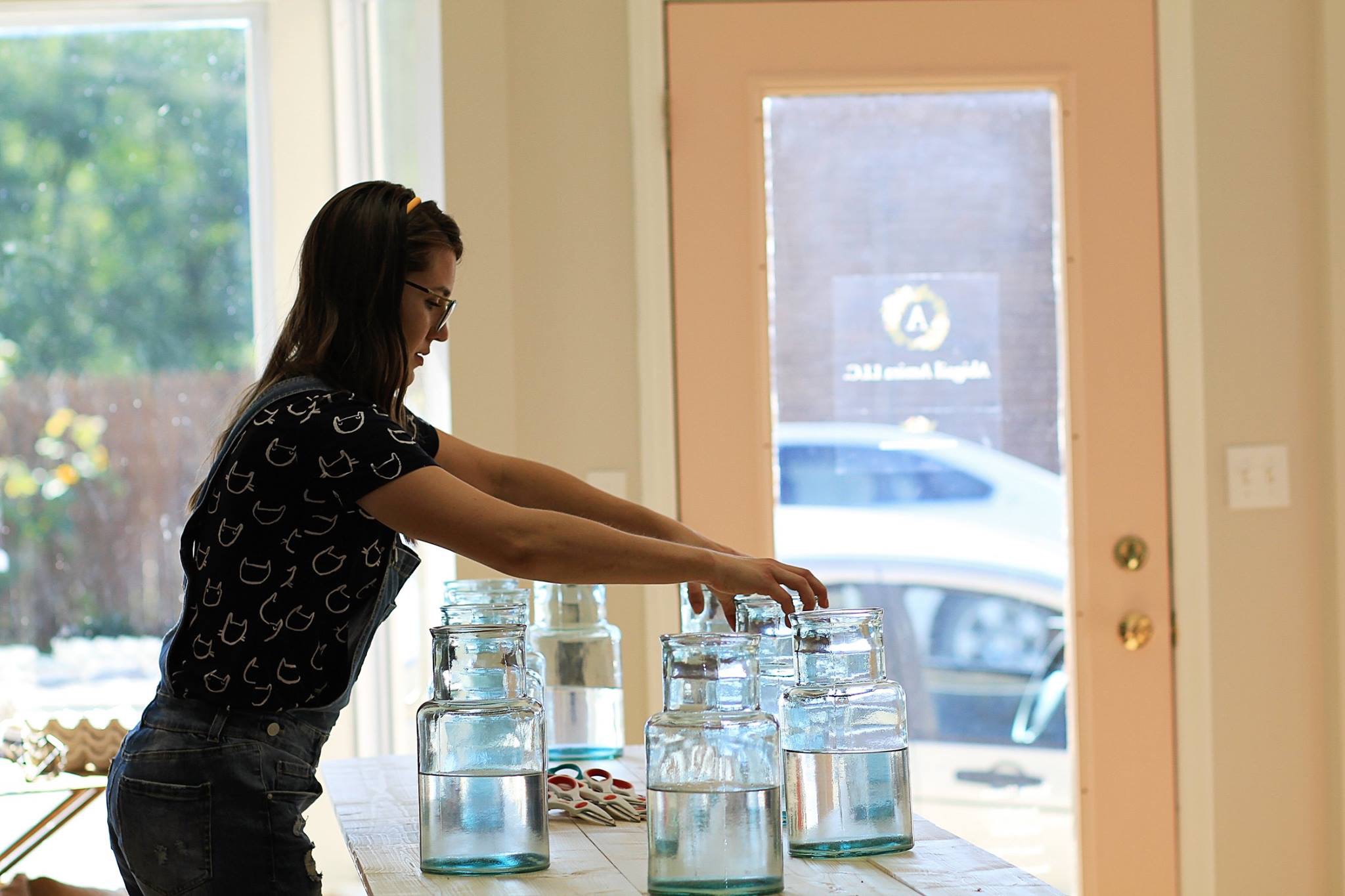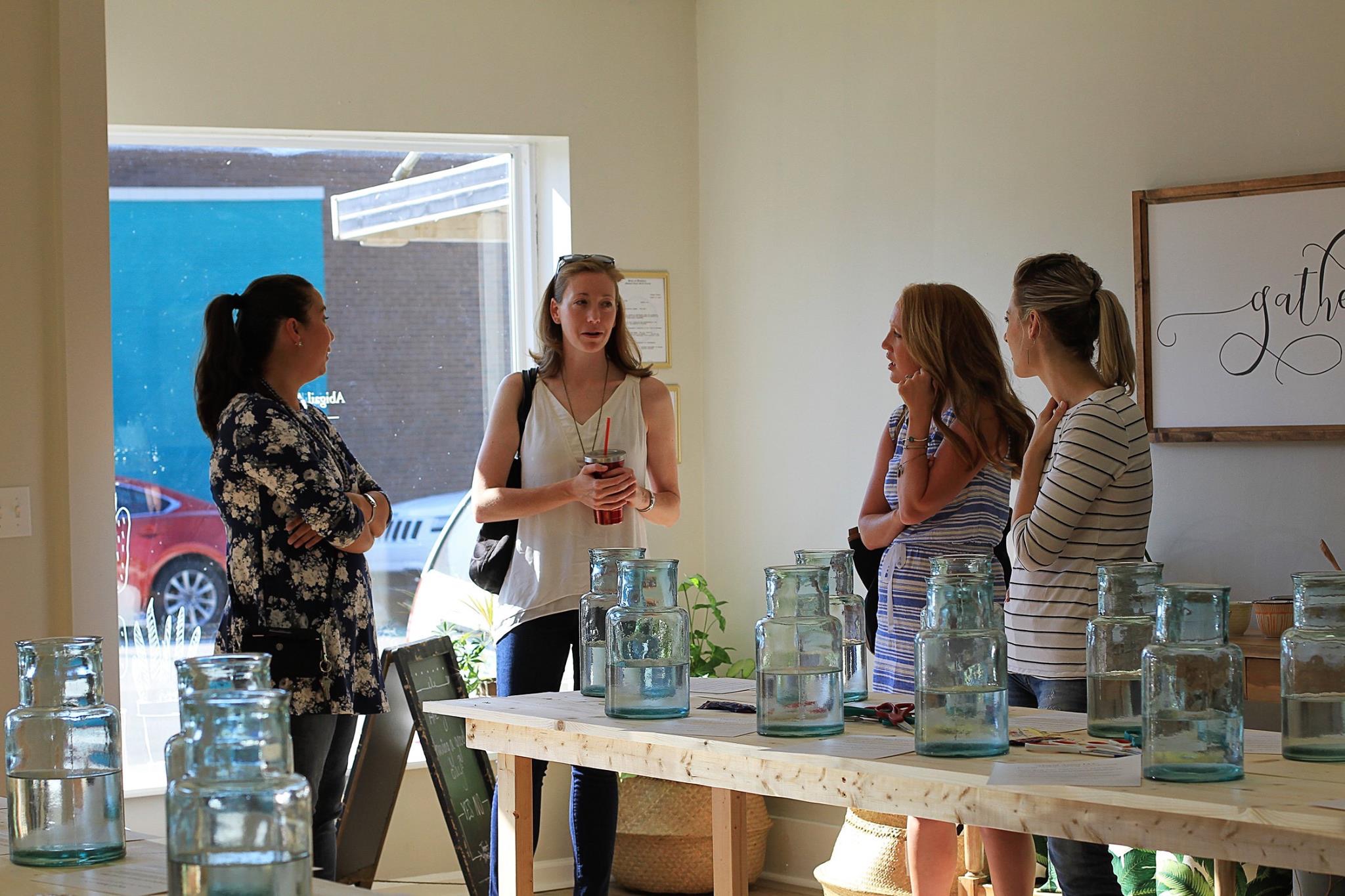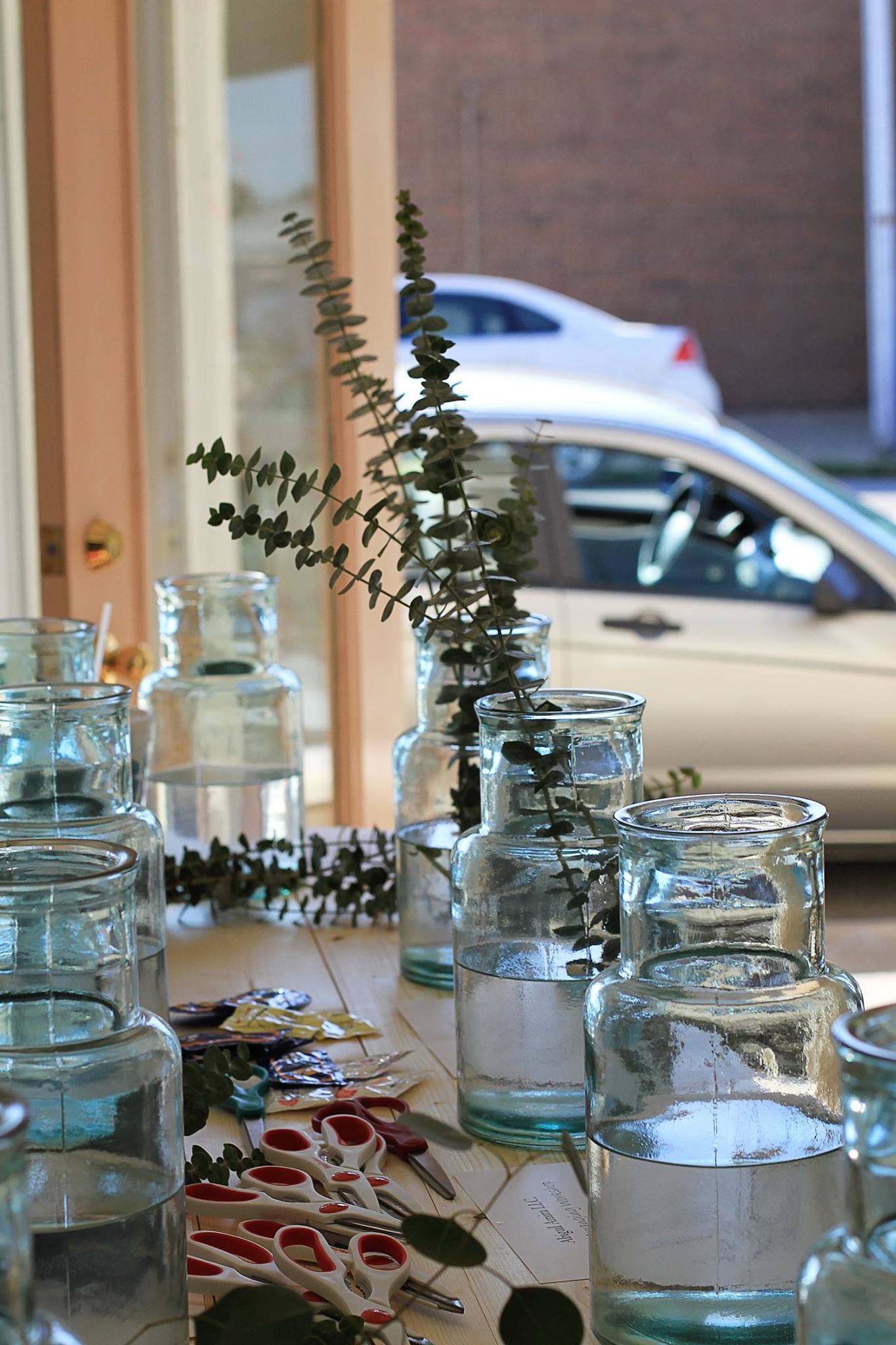 After I got married, I starting to bring home small store bought bouquets whenever we could afford the luxury. Soon I discovered Trader Joe's and their wonderful fresh flower section and I began to get more and more creative. I loved playing with color and textures using fresh flowers as my canvas.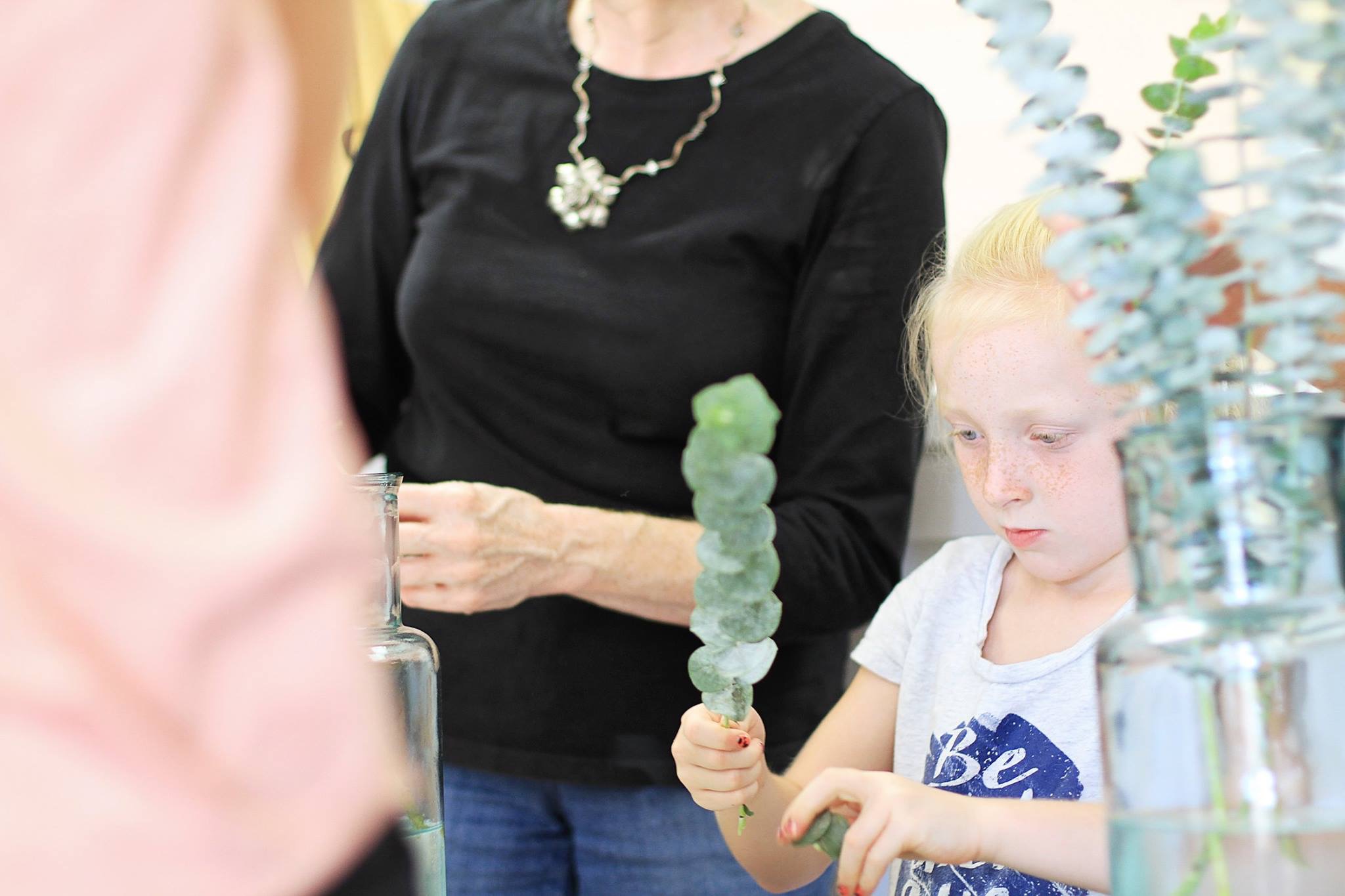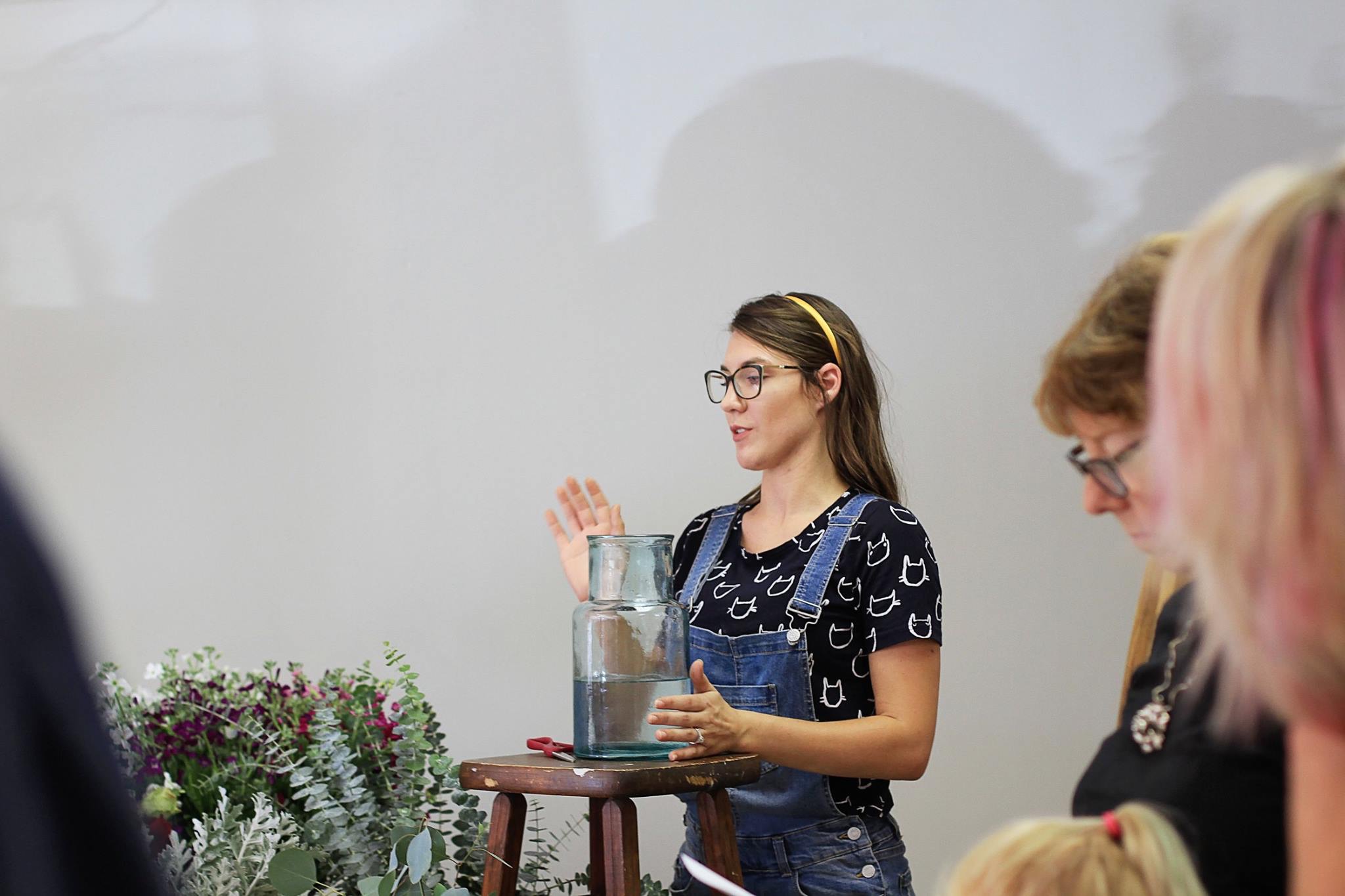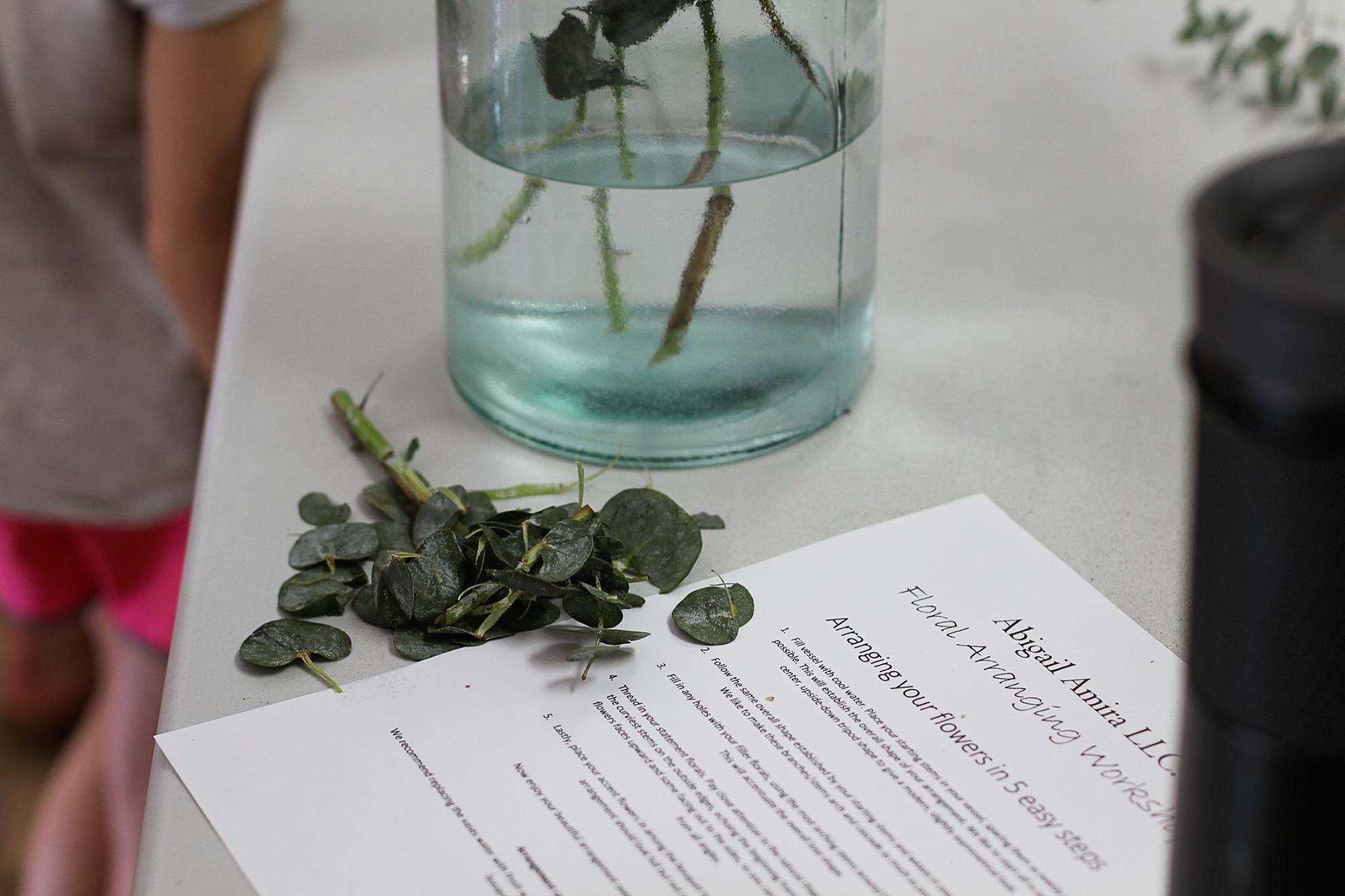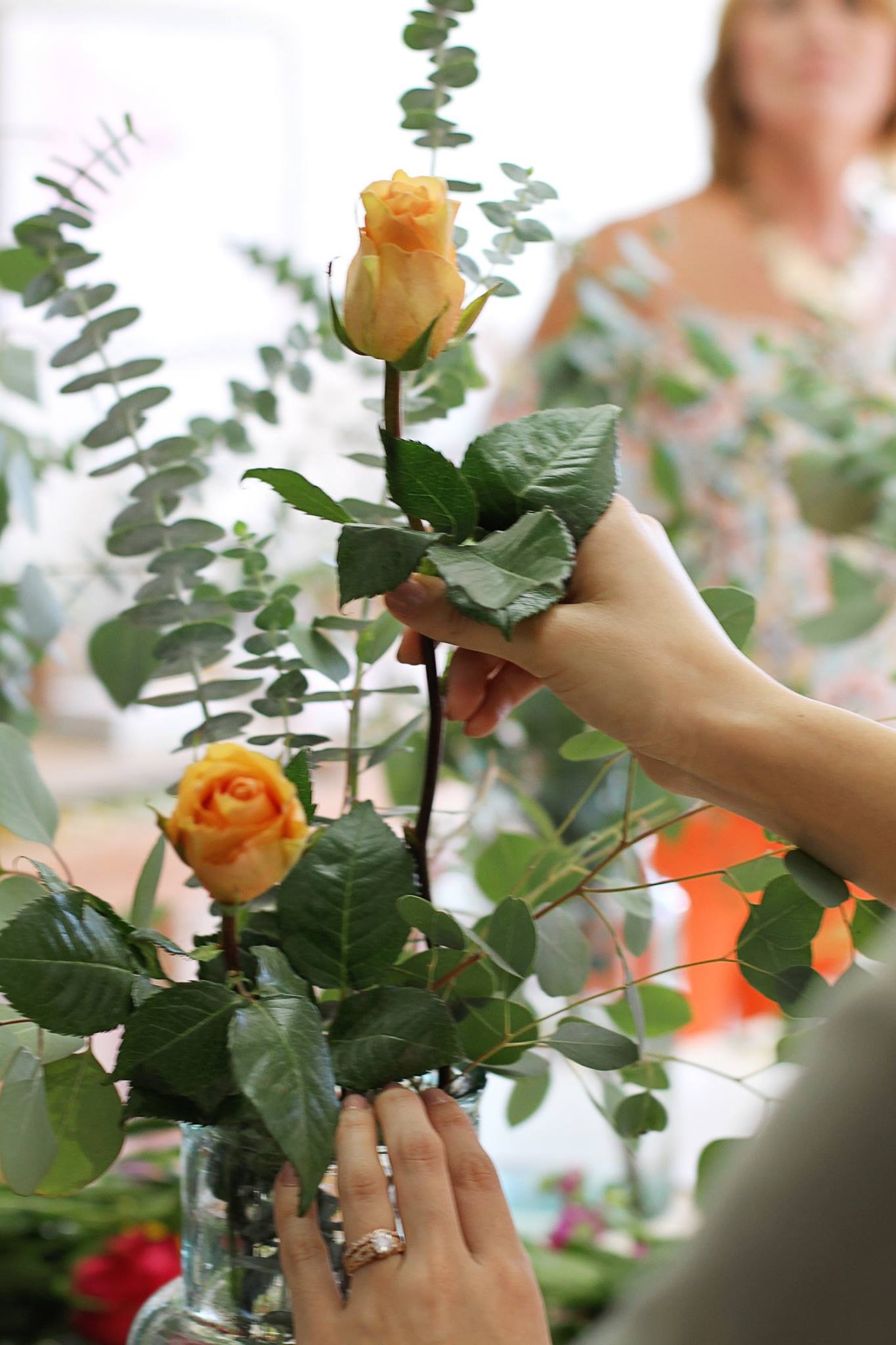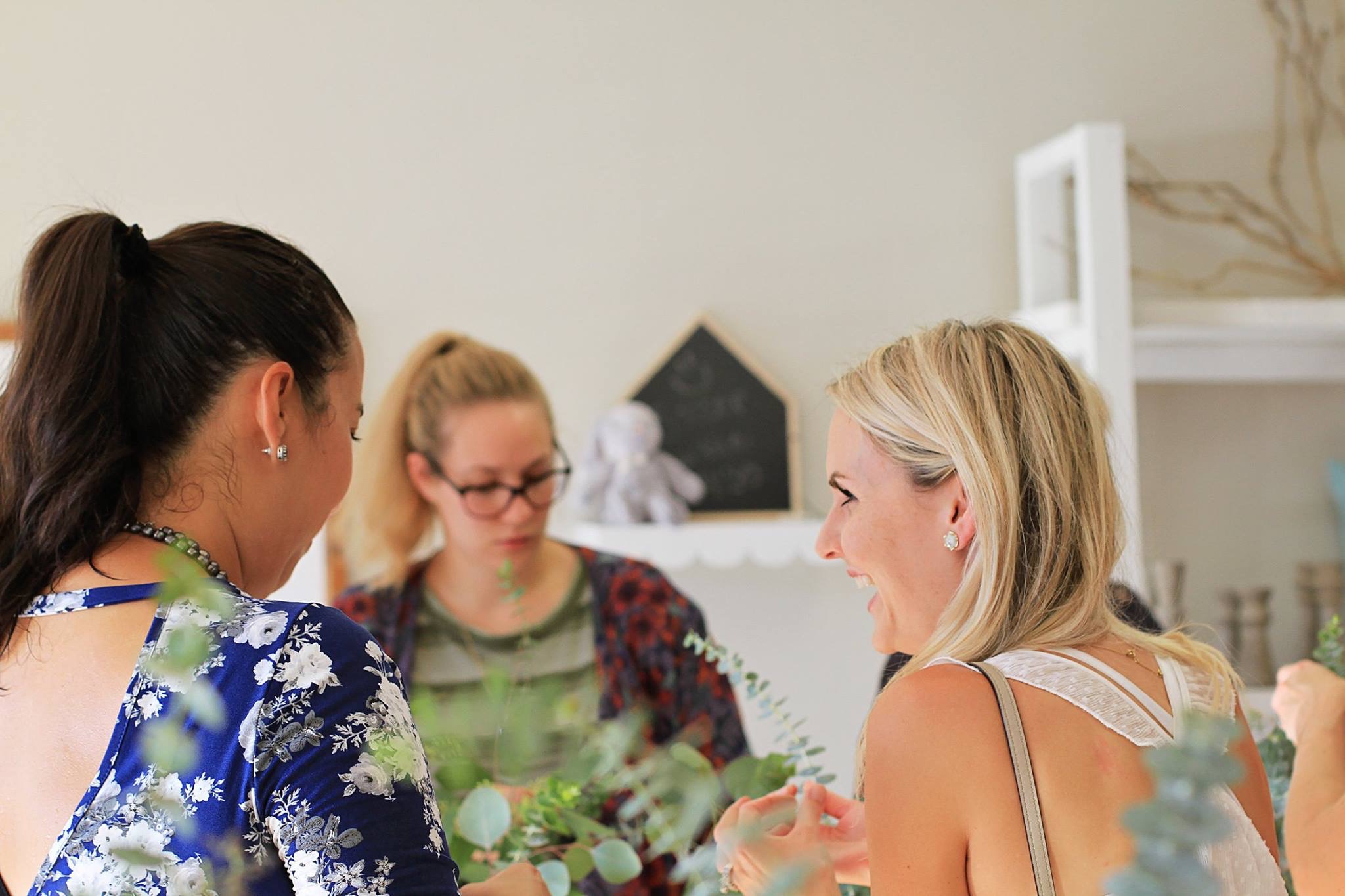 Flash forward to the present, I just opened up my very first brick + mortar shop! I was looking for a way to get our name out there and offer something a little different. I felt the community needed a place to gather. Somewhere where people could try new things they were interested in. A place where friends could create and take home wonderful memories.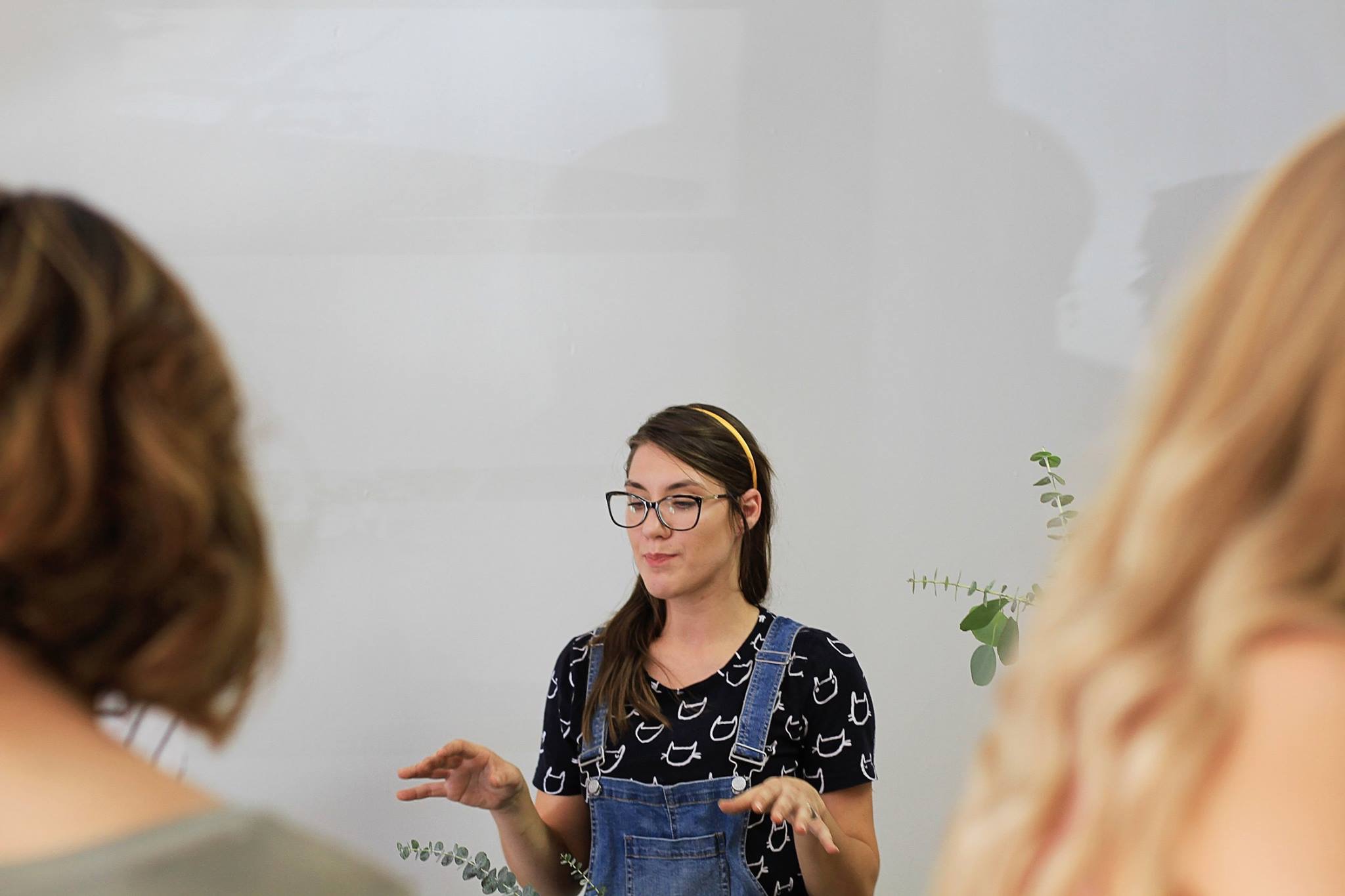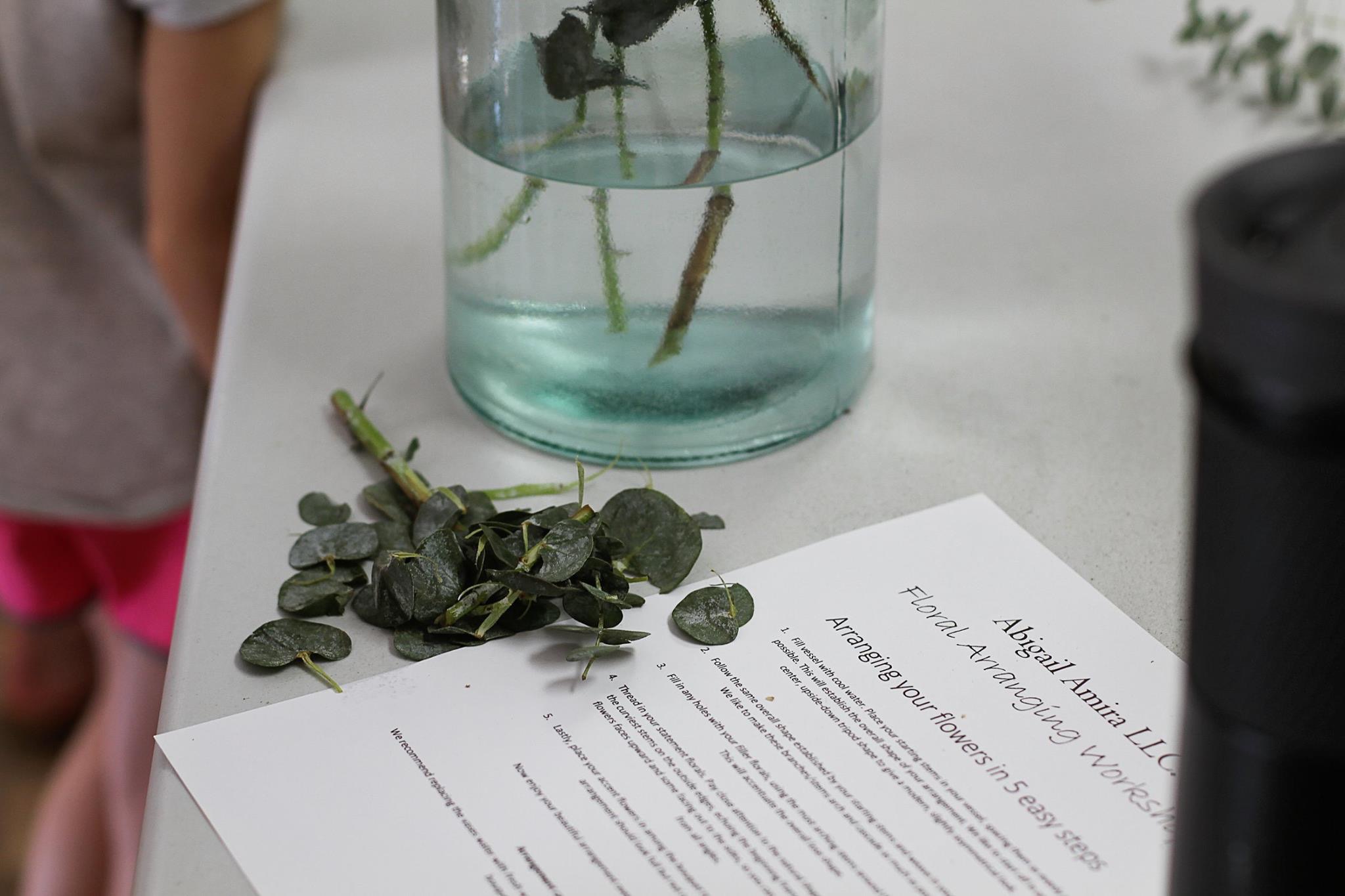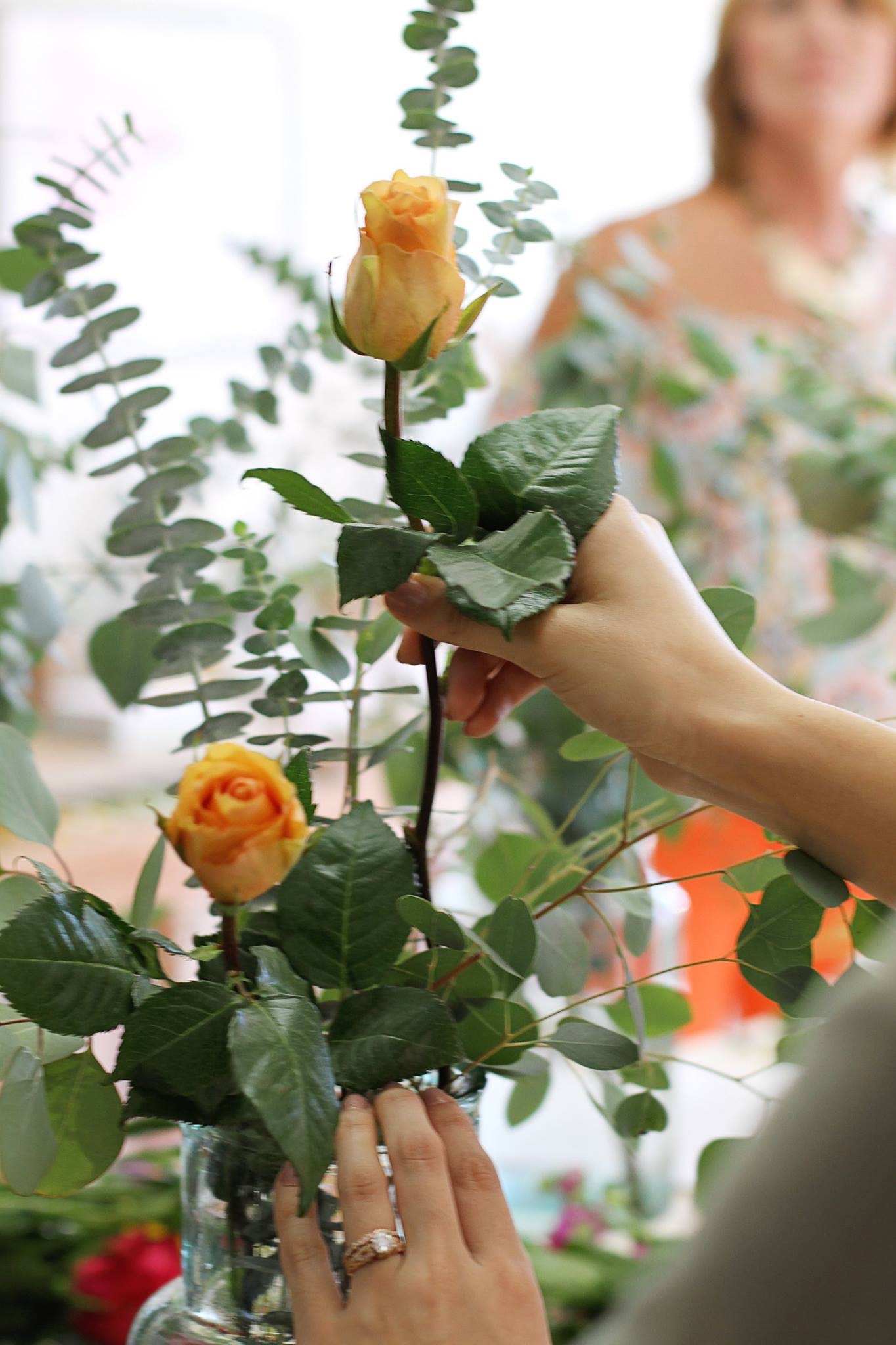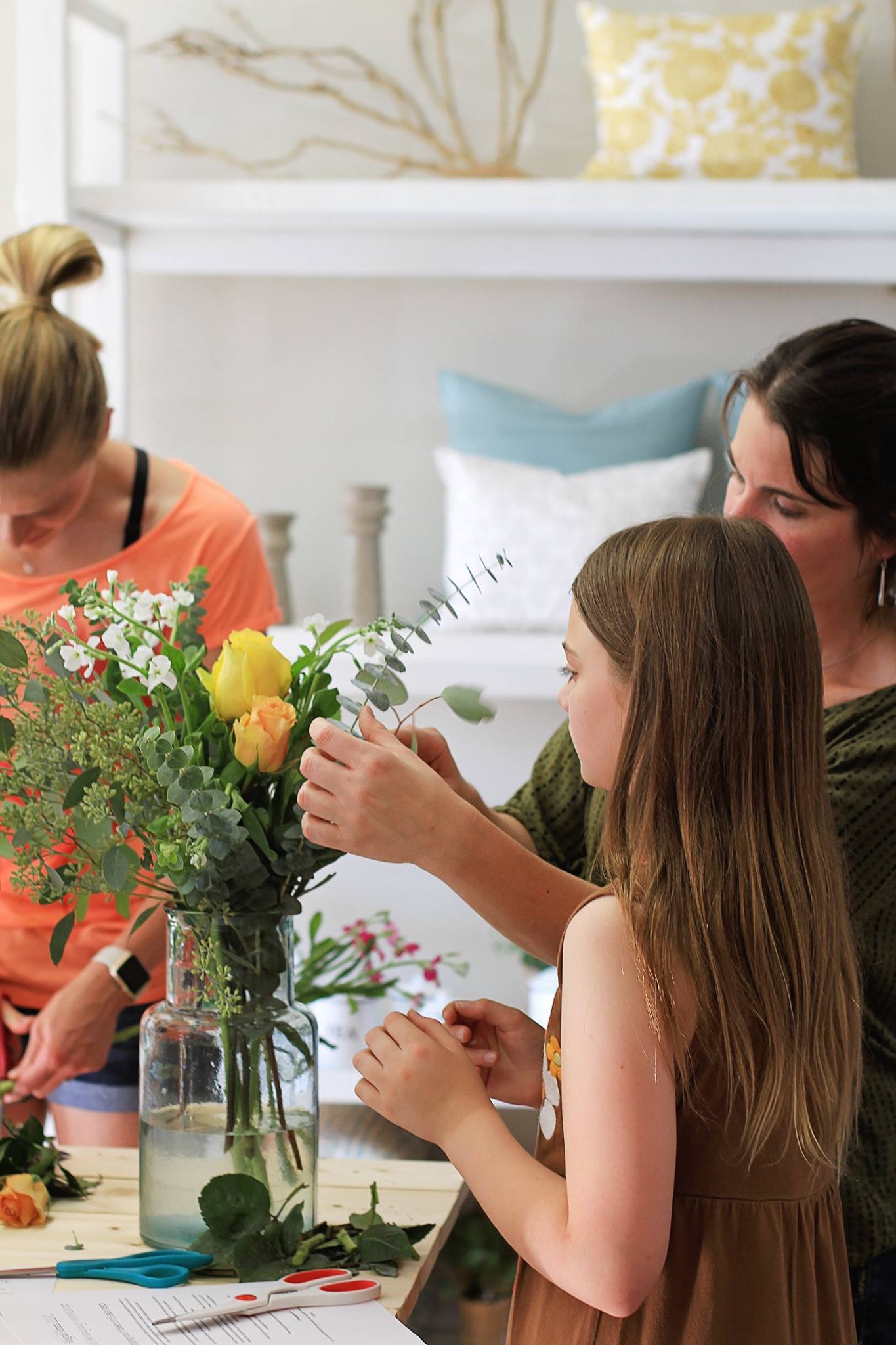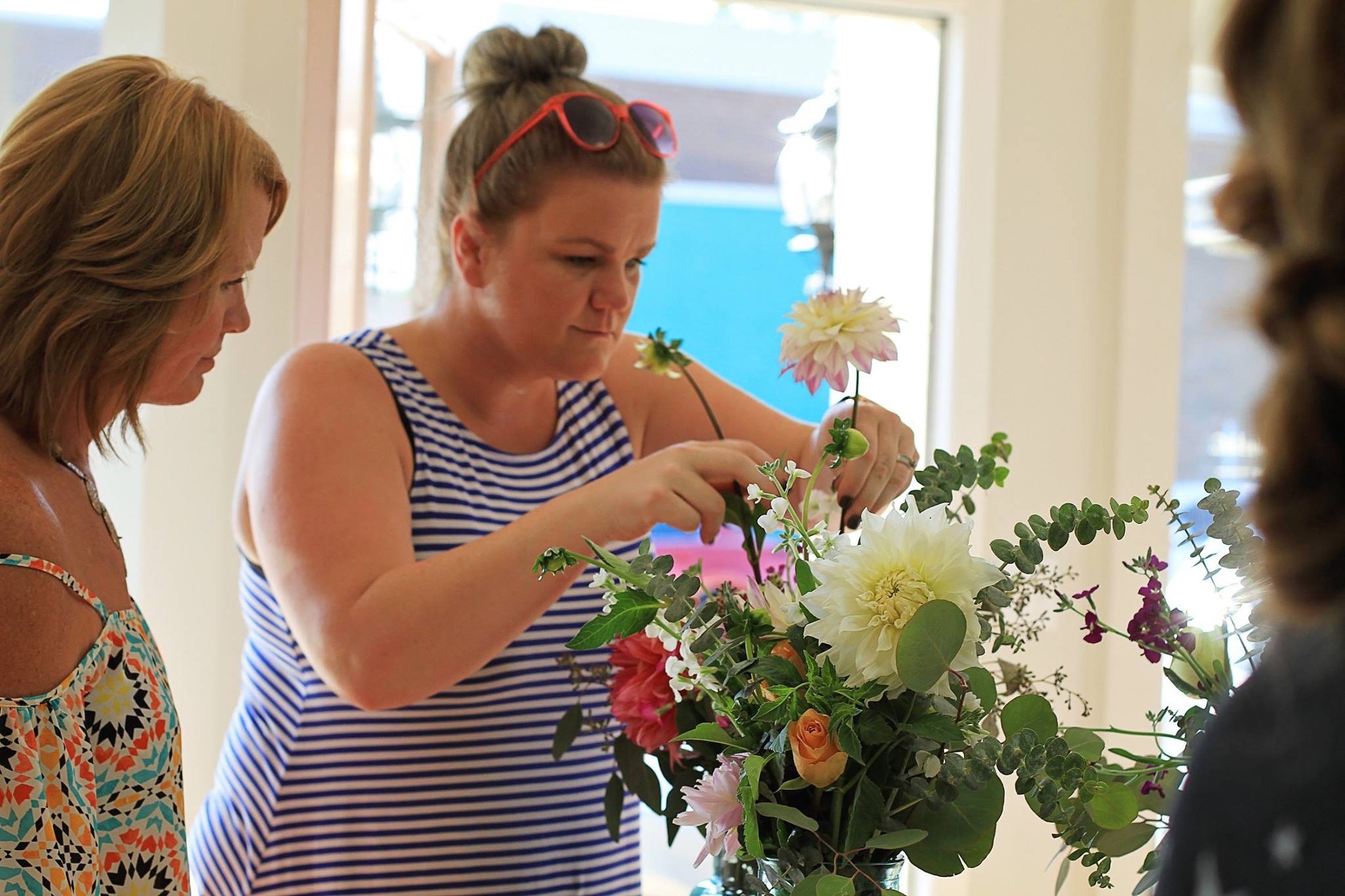 I had learned about these hands on workshops Floret Flower Farm was hosting and I loved the idea! I wondered for a long while about what I could teach. I have a fear of public speaking and become awkwardly shy in large groups so teaching smaller groups would be my thing.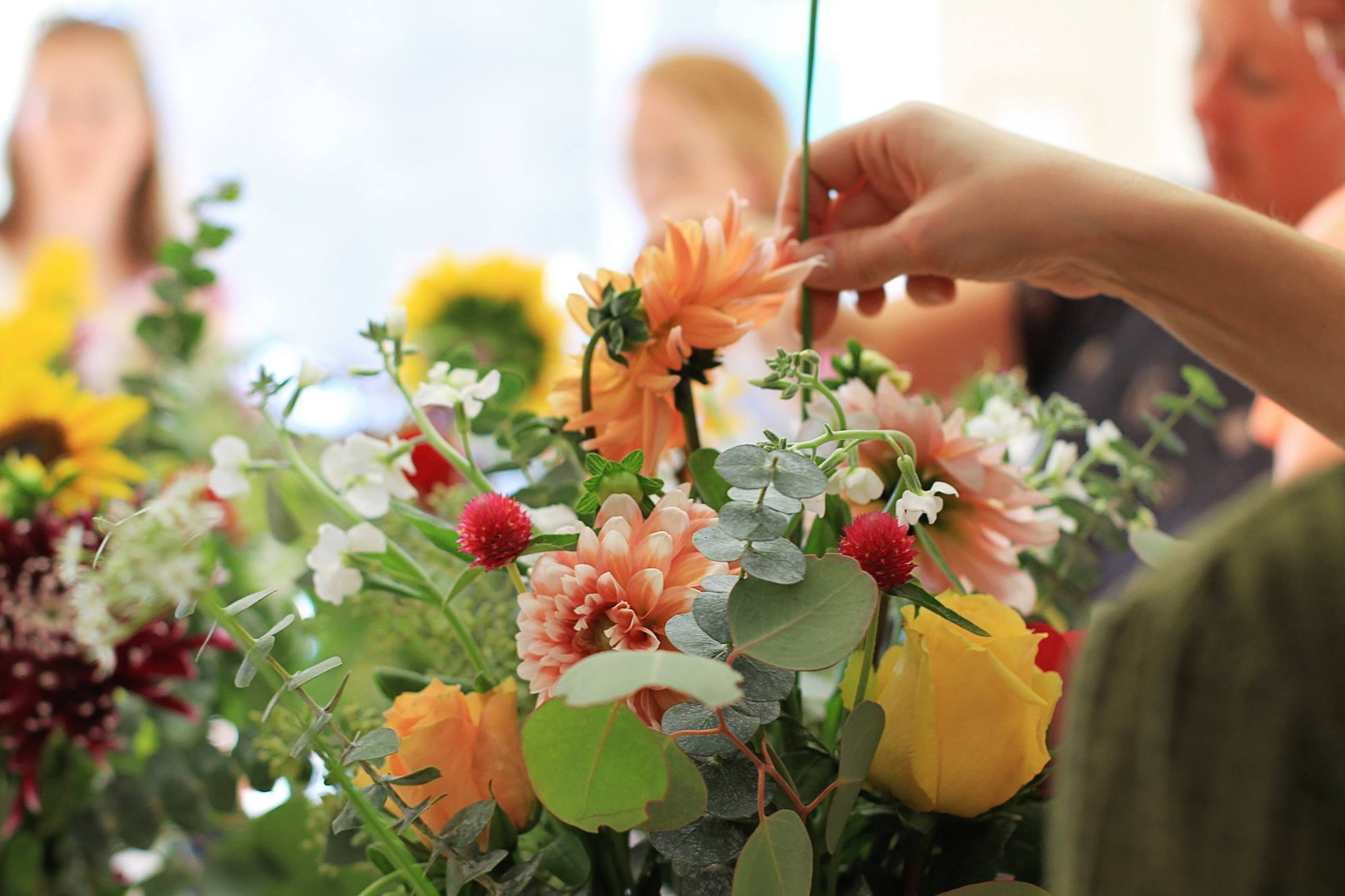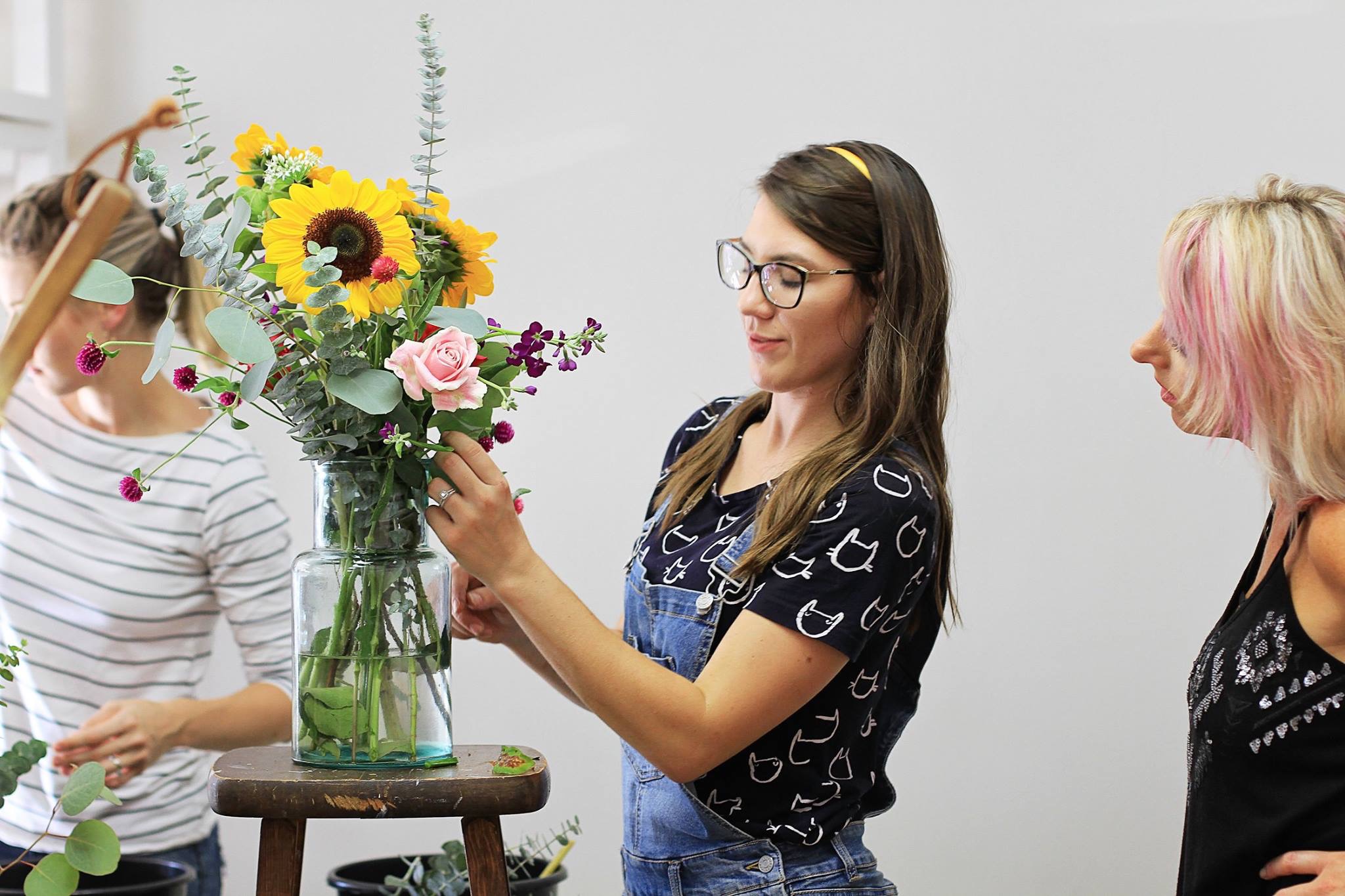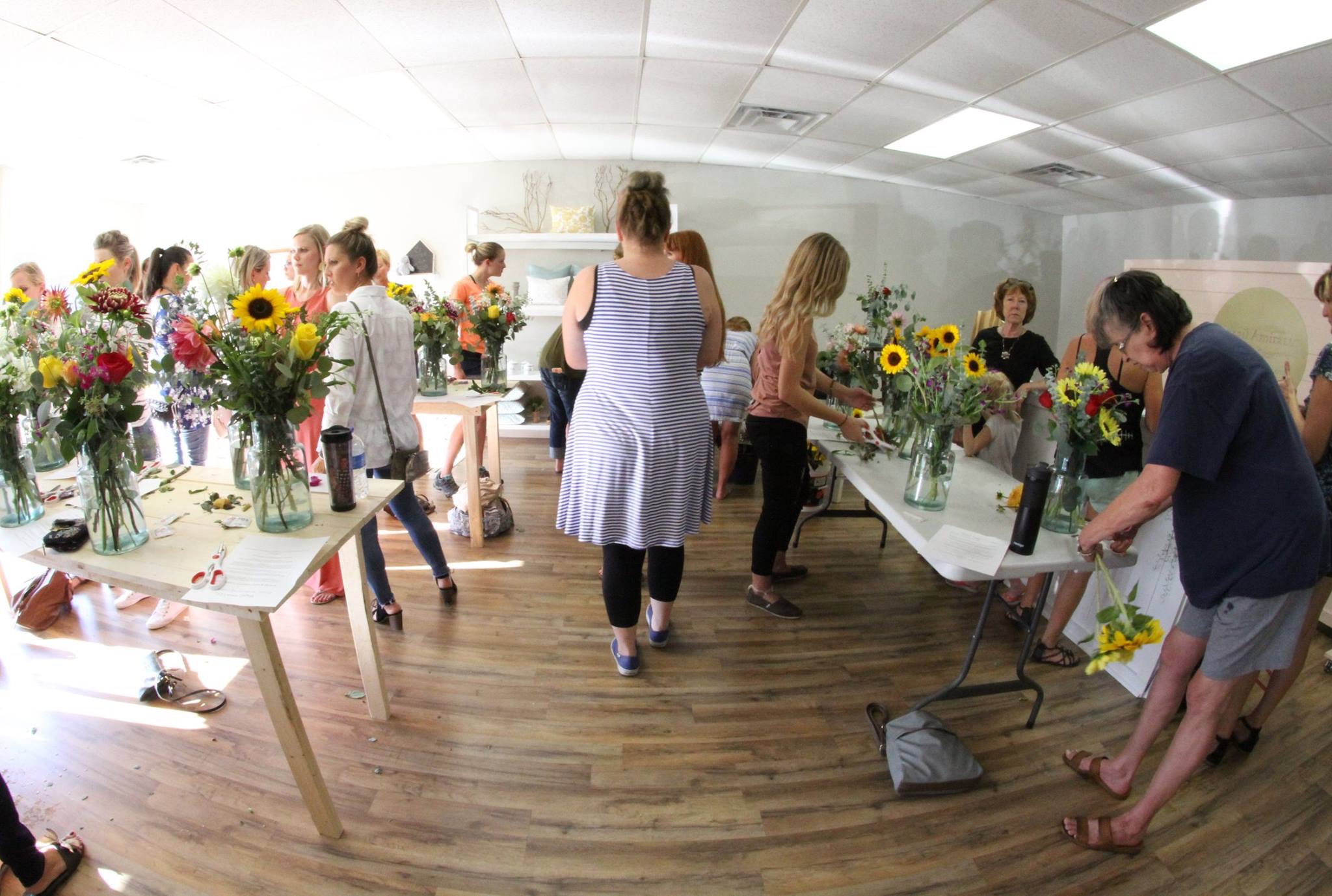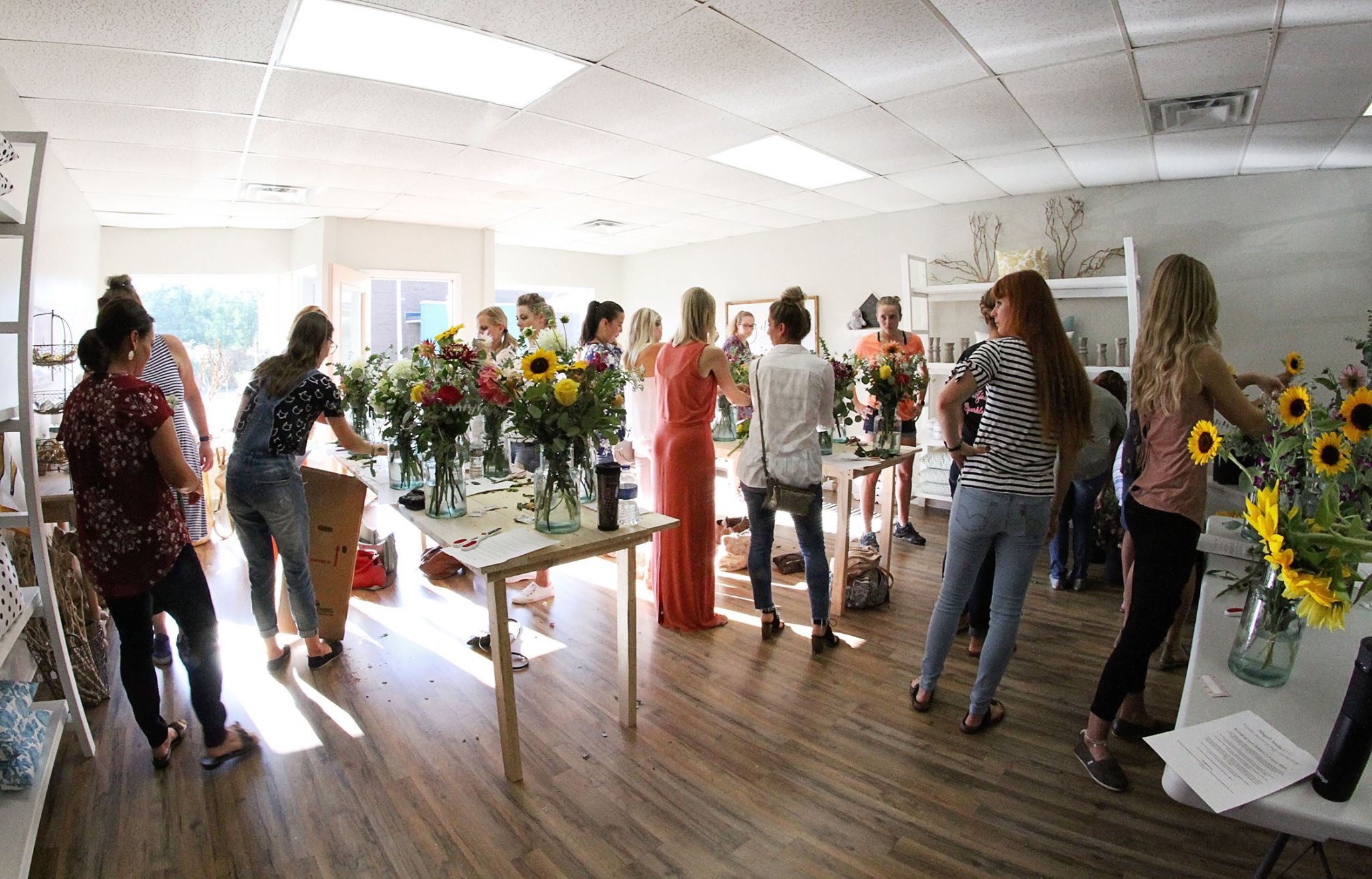 One night I thought "Why not do a flower arranging class?". Sure, I'm not a florist but I've been arranging flowers as a hobby for years! It was something I could comfortably teach and as a bonus we could use our beautiful Thomas Vases. So I put out the word and was overwhelmed by the response, so much so I had to build two tables (the day before THIS workshop) and use one fold up table to make room for everyone that came.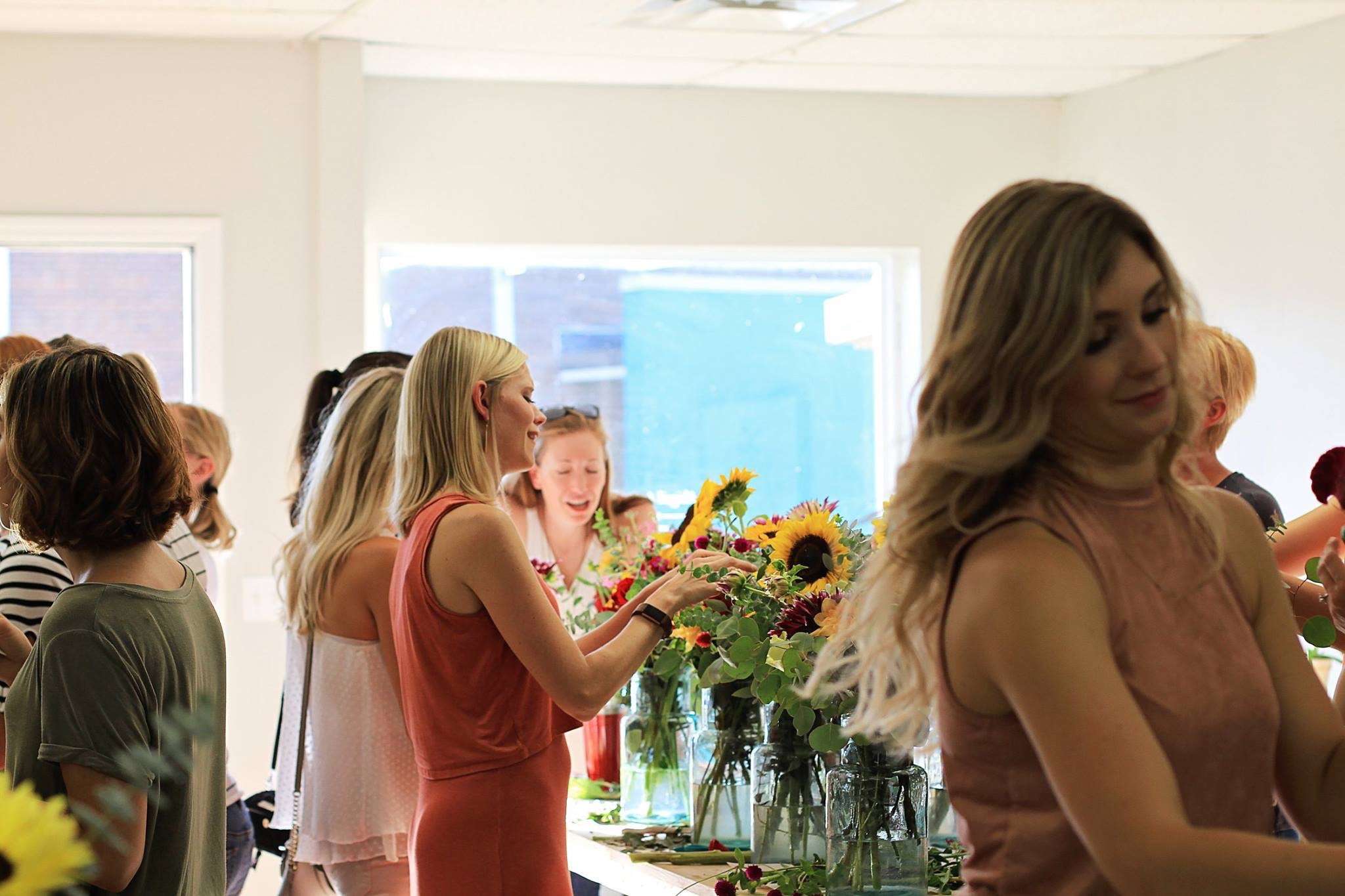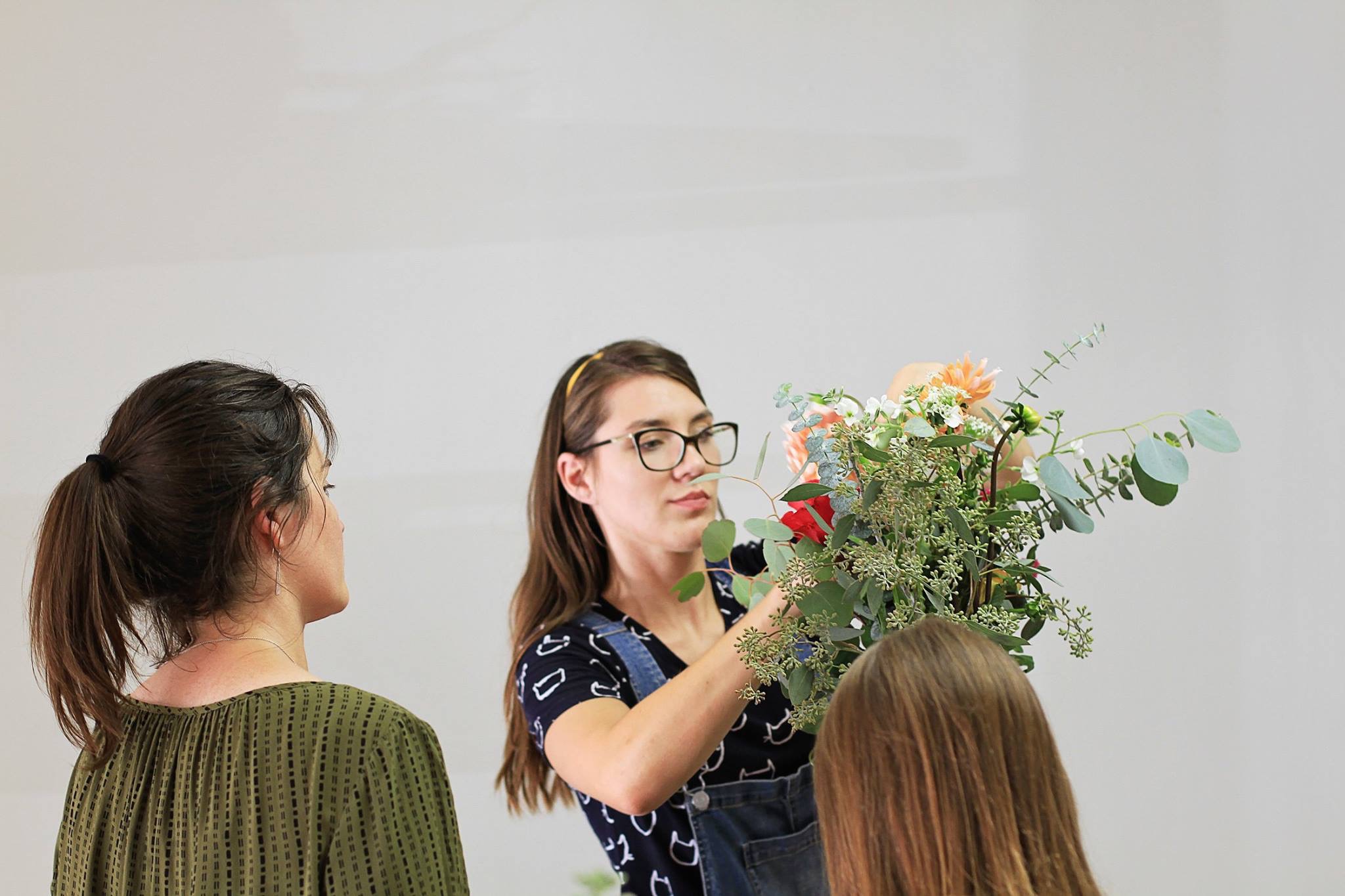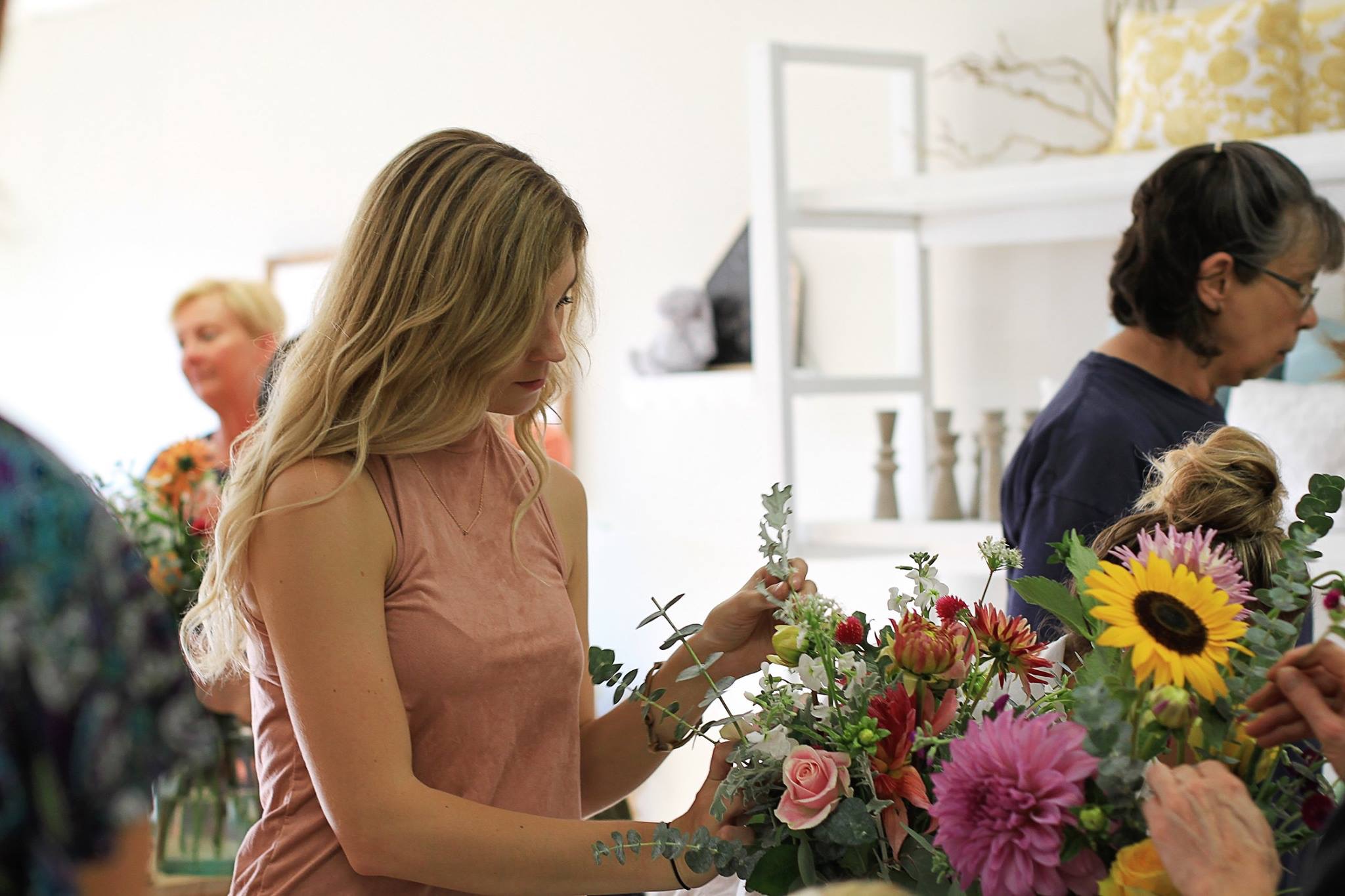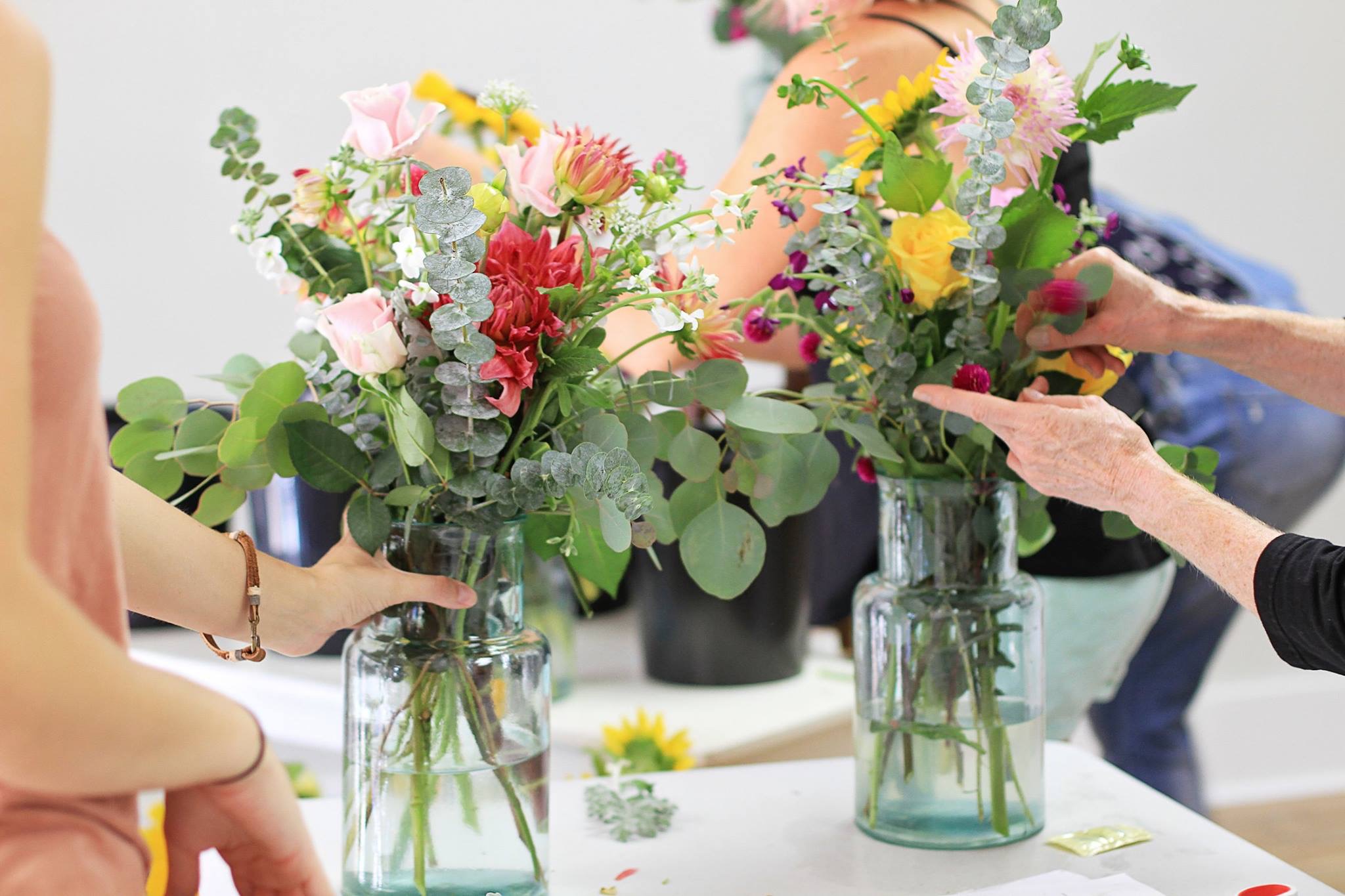 Our A/C unit broke and it was so hot in our little shop with a full house! I kept thinking to myself "These lovely people are never going to come back!" but everyone was in good spirits and had a wonderful time despite the heat. I cannot put into words how blessed I feel with the support from our community. I was lucky enough to be introduced to Molly Kennedy from Bloom Where You're Planted and Erica Lee Photography.
Molly has been our local flower grower since the beginning and we continue to buy as many locally grown flowers from her as we can. You can see her beautiful flowers in our market bunches every week during her growing season!
Erica Lee Photography has been with us from the very beginning too! We love working with Erica! She continues to capture such beautiful moments at our workshops. She has an eye for detail and we love how she creates a beautiful story with every Workshop! You can see more of her beautiful work here.
Interested in attending a workshop? Check out the Event section on our Facebook page to see all of our upcoming workshops! Have a group of ten or more? We offer private workshops for groups too!