VINTAGE-INSPIRED WHITE PITCHER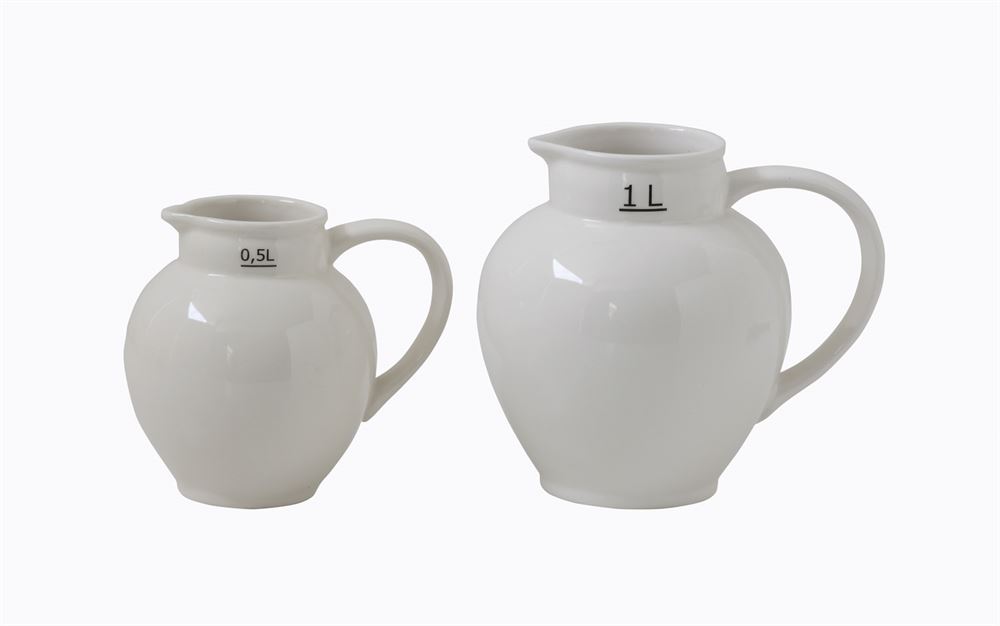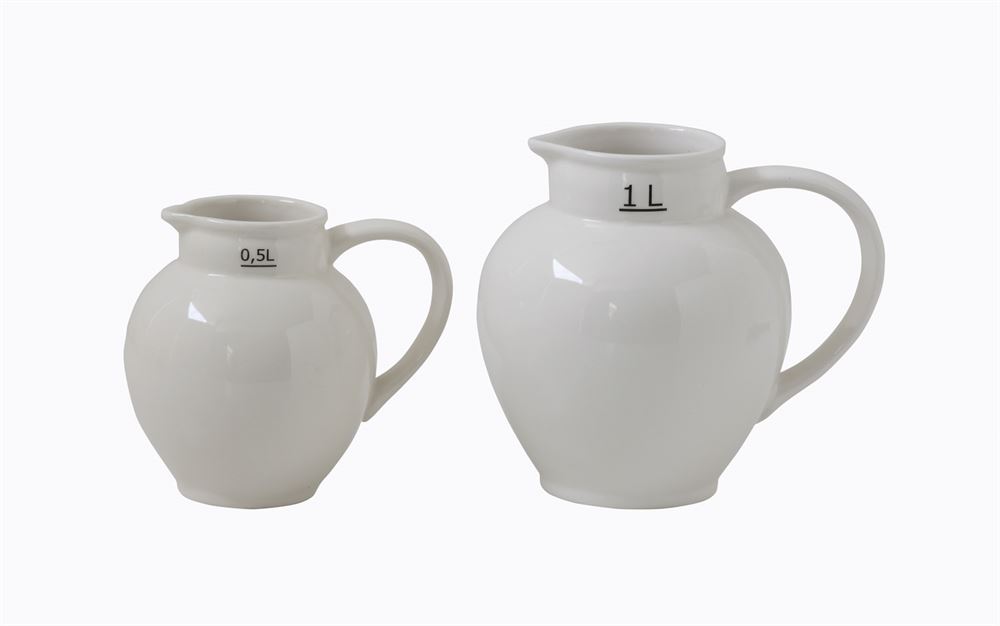 VINTAGE-INSPIRED WHITE PITCHER
Our White Ceramic Pitchers are such versatile pieces, they can used for a floral arrangement or as a stand alone piece. The measurement on the side adds character and interest to the piece while staying simple.
Vintage Reproduction Ceramic Pitcher
6-1/4"H 32 oz. Large
4-3/4"H 16 oz. Small
"1 L"
"0.5 L"